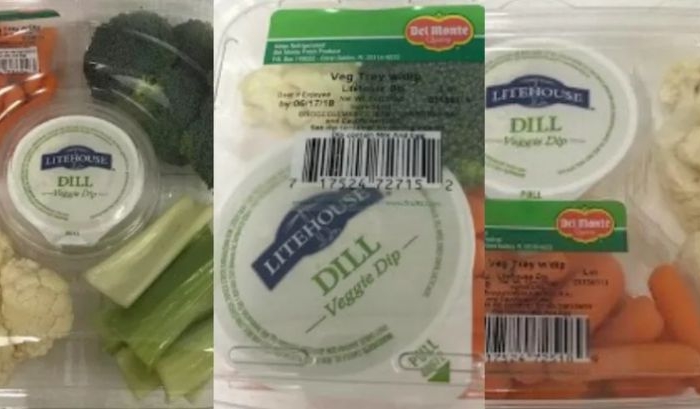 Anyone who ate anything from any of the recalled vegetable and dip trays and developed symptoms of Cyclospora infection should seek medical attention and tell their doctors abut the potential exposure to the parasite.
According to the CDC, "Most ill people reported eating pre-packaged Del Monte Fresh Produce vegetable trays containing broccoli, cauliflower, carrots, and dill dip". However, the trays were also sold in IL and in in addition to the four states where illnesses were reported.
The reports of infection seem to primarily be from the upper Midwestern region, including Minnesota, Iowa, and MI. Consumers who are ill range in age from 13 to 79 years old.
Most infected people reported buying and consuming the trays from Kwik Trip convenience stores, the CDC said.
Del Monte, a Florida-based company, issued then a voluntary recall for all 6-oz. and 12-oz. trays containing carrots, broccoli, cauliflower, celery and dill dip. Symptoms include frequent diarrhea, loss of appetite, weight loss, stomach pain or cramps, bloating, increased gas, nausea, and fatigue. Still, no matter where you live, if you have their veggies in your fridge with a sell by date of June 17, do yourself a favor and compost it ASAP.
The FDA has not yet identified ingredients linked to the outbreak, saying only that each component is under investigation.
Although the illness can be treated with antibiotics, symptoms can last from a few days to a few months. FDA is now reviewing distribution and supplier information related to the vegetable trays; the investigation is ongoing. If you have any of the vegetable trays in your home do not eat them and throw them away. Specific lab tests are required to diagnose the infection, which has symptoms that can be confused with other illnesses.
A previous major cyclosporiasis outbreak was reported in 2015, when 546 individuals were infected across 31 states.