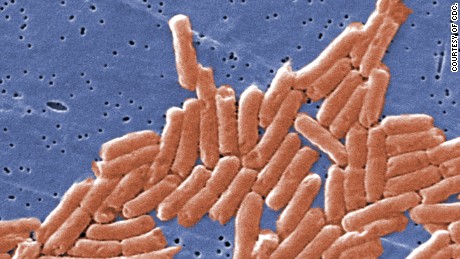 A total of 100 people have been sickened as a result; 30 people have been hospitalized.
People infected with salmonella bacteria can show symptoms after just 12 hours, including diarrhea, fever and abdominal cramps.
In this outbreak, NY has the most cases (11), followed by Pennsylvania (eight), MA (seven), and California (six). Most healthy individuals recover without the need for treatment, although Infants, older adults, and people with a weakened immune system are at an increased risk of serious complications.
Salmonella can also travel from the intestines to the bloodstream and ultimately the rest of the body. No deaths have been reported, the CDC said.
The Food and Drug Administration said about 1.3 million cases of the popular Kellogg's cereal, described as a sweetened puffed wheat product, had been recalled from more than 30 states last month, Reuters reported.
"Retailers can not legally offer the cereal for sale and consumers should not purchase Kellogg's Honey Smacks cereal", it wrote. About 450 people die in the United States each year from salmonella.
The recalled products had use by dates of June 14, 2018 through June 14, 2019 and involved the cereals' 15.3 ounce and 23 oz. packages.
The FDA is urging the public to report if the product is being offered for sale to the FDA Consumer Complaint Coordinator in their region.
The CDC and the FDA are working with state and local health officials across the country to investigate the source of the contamination.