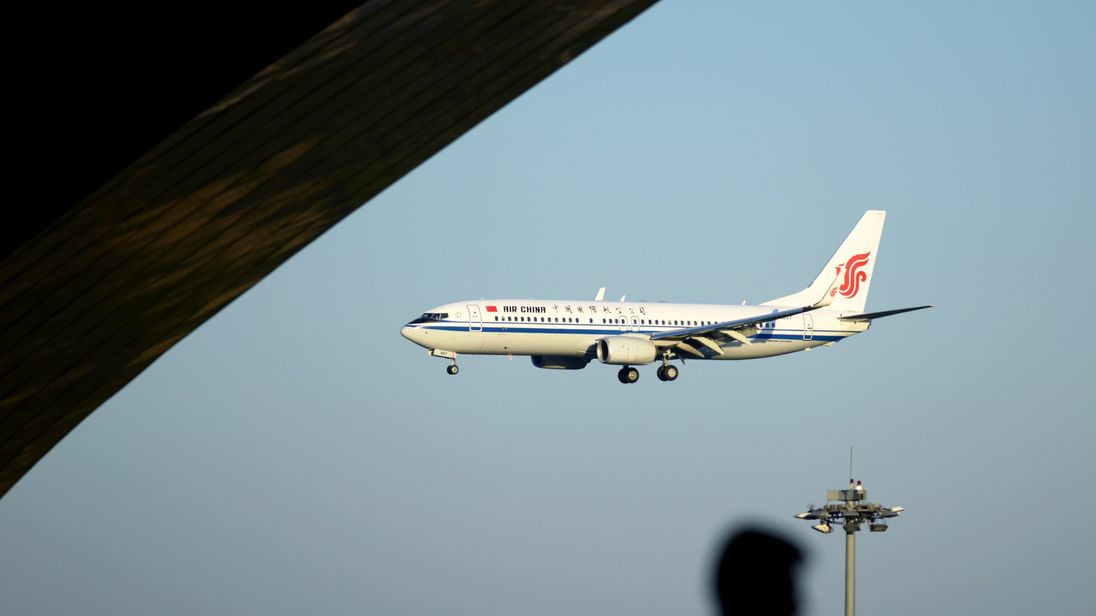 A clumsy co-pilot caused an Air China plane to plunge almost 20,000 feet midair when he pulled the wrong switch while trying to shut off an air recycling system - so he could vape in the cockpit.
Air China flight CA106 was flying to Dalian in northeast China on Tuesday when it dropped from 35,000ft to about 14,000ft, according to the flight tracking site FlightAware.
"Smoke diffused into the passenger cabin and relevant air conditioning components were wrongly shut off, without notifying the captain, which resulted in insufficient oxygen".
Chinese airlines have a good safety record, but passengers have accused pilots of smoking during flights, although few such incidents have been confirmed.
This blunder caused oxygen levels in the cabin to fall, and triggered the release of oxygen masks from the cabin ceiling, which passengers soon photographed and started sharing to social media.
The CAAC said the aircraft dropped down to as low as 3,000 metres (10,000 feet), without specifying its original altitude.
The crew soon realised the issue after the dramatic descent and restored the air conditioning, allowing cabin pressure to return to normal.
It then ascended and continued the flight at a peak altitude of 26,600 feet rather than heading to a nearby airport to land.
Chinese investigators announced their findings July 13, three days after the July 10 incident, which occurred aboard Flight CA106 from Hong Kong to Dalian 30 minutes after its 5:55 p.m. takeoff, BBC reports.
Regulators said they had seized the flight data and audio from the cockpit voice recorder, and also questioned the plane's crew.
The unnamed co-pilot will be hit with "severe punishment in accordance with laws and regulations", said senior CAAC official Qiao Yin.
Separately, Air China said there would be "zero tolerance" for pilots smoking in the cockpit.
In 2015, government-run China National Radio said four passengers on an Air China flight from Hong Kong to Beijing smelled strong smoke coming from the cabin.