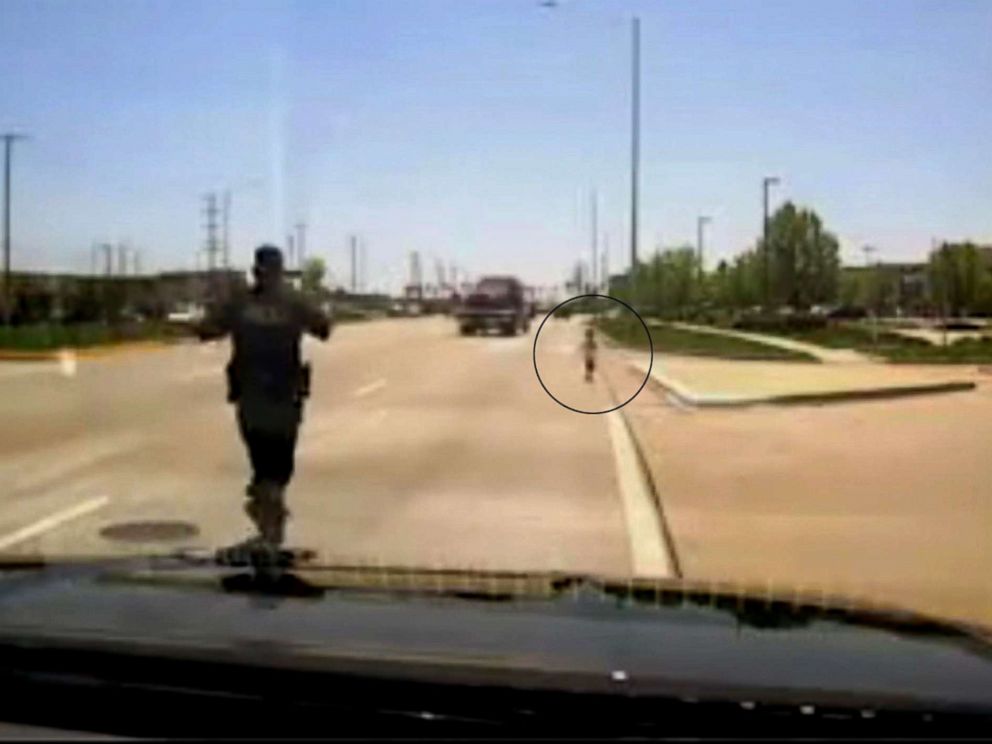 Last month - Mannino's dash cam captured a shocking sight - a toddler running all by himself in the right lane of a busy highway.
The sergeant pulled over and parked his squad auto to block traffic in the lane. The 1-year-old was running alongside traffic, including large trucks whizzing by at unsafe speeds. One large truck passes just feet away from the child, who the officer describes to dispatchers as about 1-year-old. She told the sergeant he had made it about two blocks from their home before he was saved by the quick-thinking cop.
Mannino alerted dispatch that he caught the boy and would begin the search for his parents, according to the Naperville Sun.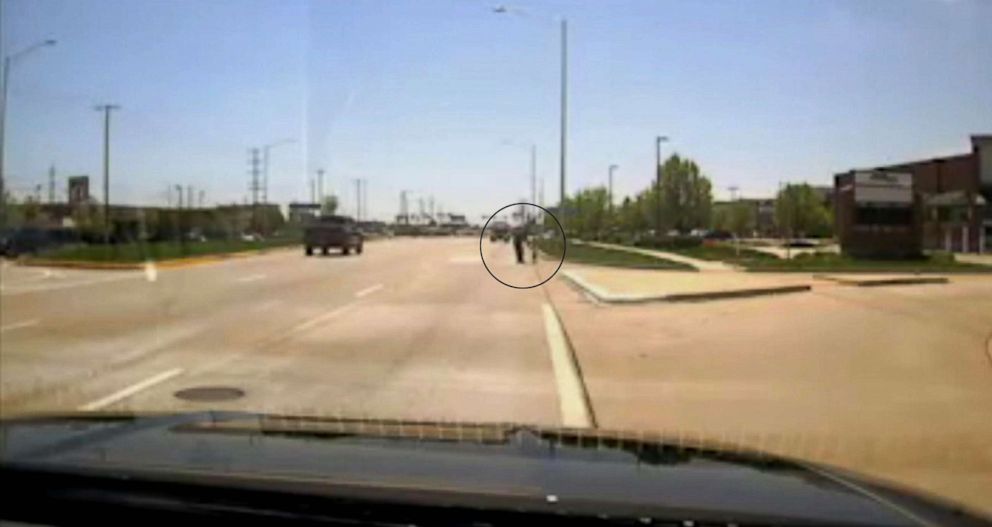 Naperville Police Department FacebookA Naperville Police office rescued a toddler alone on a busy road in Naperville Ill. May 2018
As a thanks for his heroism, Sgt. Mannino received a life saving service award from the department. In dashcam footage of the rescue, Mannino is seen running after the child before carrying it back to his cruiser.
The officer then picked the child up, carrying him out of harm's way. The mother was not charged as the incident was deemed an accident, the spokeman said.