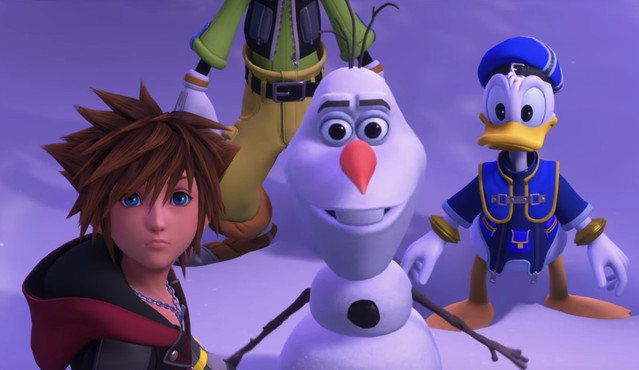 Check out all of our coverage and the trailers from Square Enix's E3 2018 presentation below.
Square Enix could very well make the biggest splash at E3 as far as third-party publishers go. As you're flying around causing mayhem as Rico, you'll also encounter tornadoes, blizzards, lightning storms, and more, setting up some blockbuster risk/reward gameplay opportunities. From the looks of it, it's a fantasy-themed action game with possible co-op (right at the end of the teaser trailer we can see four characters standing together, presumably before entering battle).
The Quiet Man will release this August for PC and PlayStation 4. The teaser was a odd mixture of live action and in-game graphics, but the central gimmick seems to be that the main character is deaf.
Why the two new games are skipping the Xbox One is a mystery, especially as they're new IP, but since the excellent NieR: Automata (also a Platinum game) will be arriving on Microsoft's console on June 26 maybe it's more a question of when and not if.
The newest trailer for Kingdom Hearts III dropped yesterday and gave fans of the video game franchise a glimpse into where Sora, Donald Duck, and Goofy are heading this time around.
Shadow of the Tomb Raider opened the show with some gameplay footage in this latest Lara Croft adventure going through some stealthy kills.
As we expected, we got a deeper look at Just Cause 4 during Square Enix's E3 press conference. Of course, we can expect another look atShadow of the Tomb Raider and Just Cause 4. The dialogue was pretty very bad though and it wasn't made any better by the British-accented voiceovers.