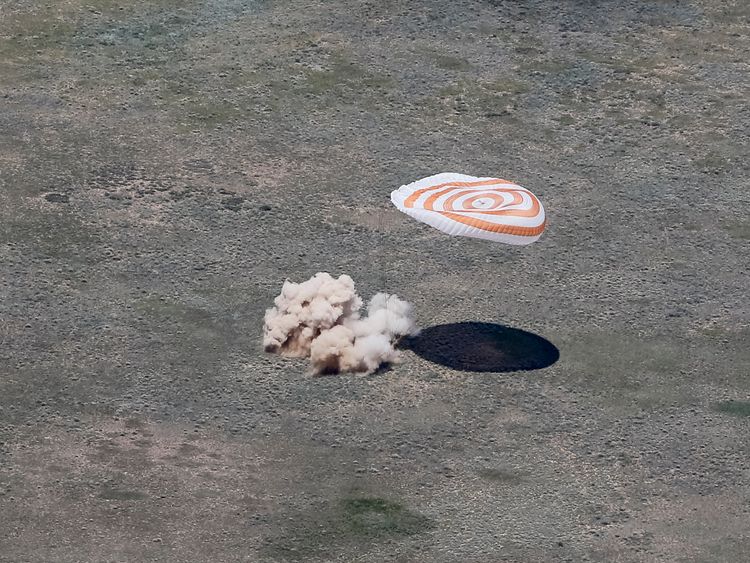 A Russian Soyuz space capsule carrying three astronauts from the International Space Station has landed in the steppes of Kazakhstan.
Russian cosmonaut Anton Shkaplerov, U.S. astronaut Scott Tingle and Japanese astronaut Norishige Kanai feel well after spending 168 days in orbit, it said in a press release.
During his stay at the ISS, he conducted various scientific experiments as the 12th Japanese astronaut to travel into space and the seventh to stay at the ISS for a period of months.
They also welcomed four cargo spacecraft delivering several tons of supplies and experiments.
While onboard the space station, the crew received four cargo spacecraft, including two SpaceX Dragons, an Orbital ATK's Cygnus and a Russian Progress cargo craft. A Russian Progress cargo craft arrived at the station in February.
Scott Tingle, who was on his first flight, experienced a spacewalk with the mission to replace the hand of one of the station's robotic arms. The spacewalk timed out at 8 hours and 13 minutes was the longest in Russian space program history.
The Expedition 56 crew - Commander Drew Feustel and Ricky Arnold of NASA, and Oleg Artemyev of Roscosmos - will operate the station and prepare for the arrival of three new crew members on Friday, June 8.
The US space agency NASA says that astronauts can grow up to three per cent taller in space but return to their normal height when back on Earth.
Serena Aunon-Chancellor of NASA, Alexander Gerst of the European Space Agency and Sergei Prokopyev of Roscosmos are set to launch to the ISS from Baikonur on Wednesday.