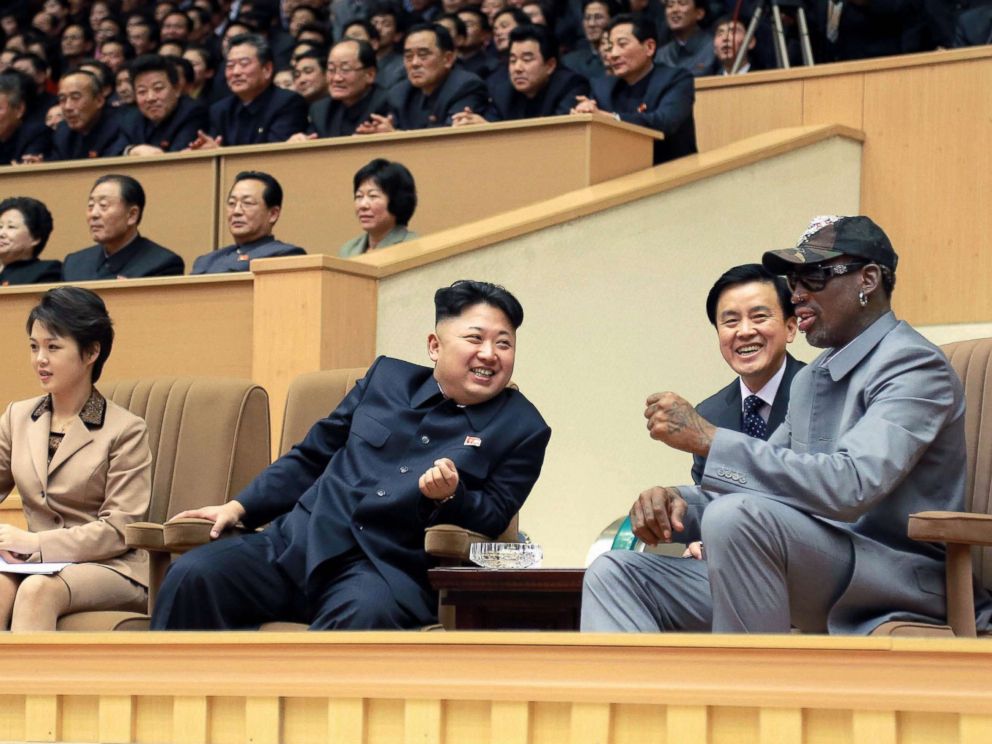 US President Donald Trump and North Korean dictator Kim Jong-UN have met for an historic summit in Singapore.
It's a surreal image: Dennis Rodman, standing in Singapore, wearing a "Make America Great Again" hat and sunglasses, giving an interview through tears as he cheers for President Donald Trump.
"It's unbelievable, when I said those things, when I said those damn things, when I went back home I got so many death threats", Rodman, who was wearing a "Make America Great Again" hat, told CNN's Chris Cuomo.
"Once I got familiar with the culture and situation, I felt like I was at home", he said of his previous trips to the reclusive country, initially as part of a basketball delegation.
"He called, his secretary and she called me and said, 'Dennis, Donald Trump is so proud of you, and he thanks you a lot, '" Rodman said, apparently referring to press secretary Sarah Huckabee Sanders. "When I came home, I had to hide out for 30 days.I knew things were going to change". But I kept my head up high. "I couldn't even go home ... I was the only one". I was the only one.
Rodman said: "It's a great day".
He is one of the few westerners to have met the North Korean leader on visits to the capital city Pyongyang. He wants to come to America.
"This is not about Dennis Rodman being the greatest person in the world, bringing the countries together", Rodman said. "But that didn't deter me-I still kept going back".
"I asked him. I said I have something to say from North Korea and he just brushed me off". "I am so thankful to be here".
The US President told reporters he expect he'll have "a terrific relationship with" the North Korean leader.
The White House has previously tried to play down the former Chicago Bulls forward's role, with spokesman Hogan Gidley telling Fox News last week that while he expected Trump and Kim to have "an fantastic conversation", they will be doing so "without Dennis Rodman in tow".
Rodman told CNN's Chris Cuomo, he knew nothing about Kim or North Korea at the time and saw it simply as a charity trip.
Describing his meetings with Kim, Rodman said: "He's more like a big kid, even though he's small. I told everybody that "the door will open", he recalled. "And I'll always be kind to those people because they've been kind to me".