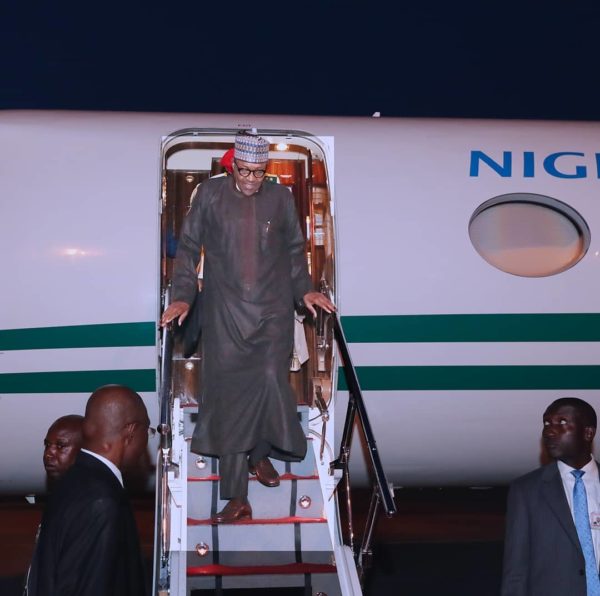 President Muhammadu Buhari has returned to the country from his trip to his doctor in London.
President Muhammadu Buhari returns to Abuja from the United Kingdom at the Presidential Wings of Nnamdi Azikiwe International Airport Abuja.
Buhari left Nigeria for the United Kingdom on Tuesday to see his doctor for undisclosed ailments, again prompting the opposition Peoples Democratic Party to demand the 75-year-old president come clean about his health.
"Mr. President was earlier scheduled to return tomorrow", said Bashir Ahmad, a presidential spokesman, posting a video on Twitter showing Buhari disembarking from his presidential jet.
A statement released on Monday and signed by the Senior Special Assistant to the President on Media and Publicity, Garba Shehu had stated that the President was expected back on Saturday 12th May, 2018.
He departed Abuja to London on Tuesday on another medical trip.
President Buhari has however arrived a day early from his trip. According to them, President Buhari was the first African Head of State invited on a State Visit to China following the December 2015 Forum on China-Africa Cooperation (FOCAC) Summit.