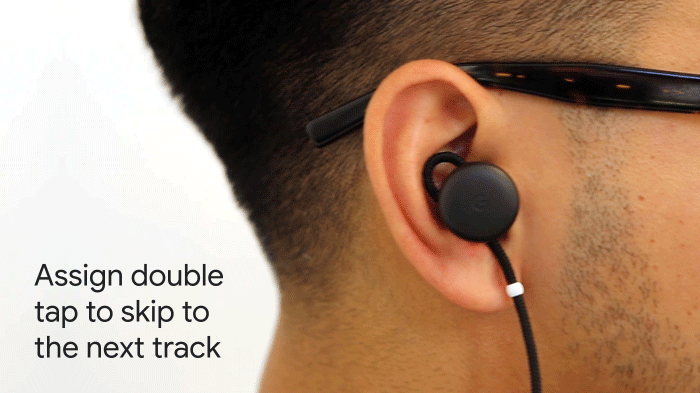 However according to Google, users will now have the option of changing that to the ability to skip to the next track when listening to music. This comes in the form of new gestures, such as the triple tap on the right earbud that will let users turn the earbuds on or off.
From today onwards, Google Pixel Buds owners will be able to take advantage of two new gestures.
Rocking a pair of Pixel Buds?
On top of the new gestures, Google also announced an easier way to switch your Pixel Buds connection between your phone and computer.
These are small but interesting tools to manage even smarter these earphones with a very particular air, which we hope will be supported for a long time by Google. Simply double tap the right earbud will skip the now playing song, so it's a great way to navigate through a playlist without needing to take out your phone.
The new controls are accessible when you're using your Pixel Buds in concert with your Pixel phone or any other Android phone that has the Google Assistant on it.
By default, a double tap gets Google to read your notifications out loud; the new function is definitely something I'd use more often. You can still use voice commands to skip songs if you wish. Updates to the Pixel Buds are downloaded in the background without the need for users to do anything.