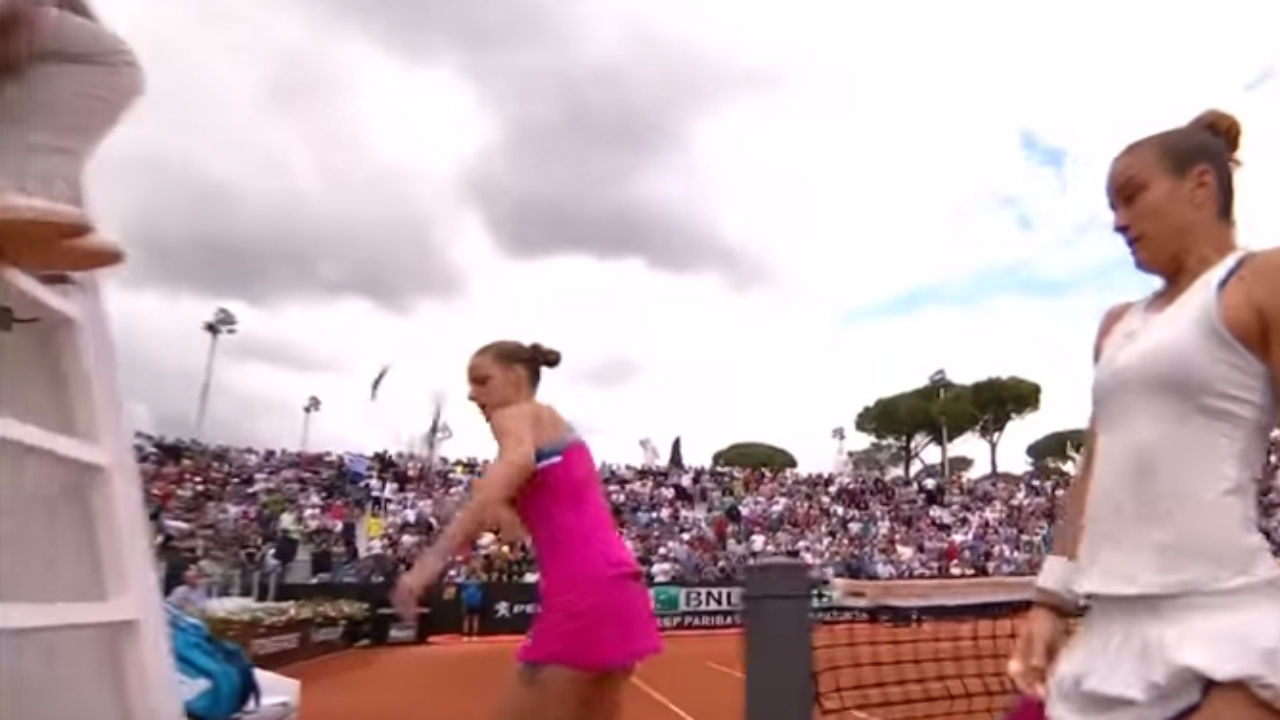 Karolina Pliskova took to the umpire's chair with her racquet after a bad call.
Karolina Pliskova, one of the leading players on the WTA Tour, is likely to receive a substantial after she damaged an umpire's chair in a fit of rage in the third round of the Italian Open.
Sakkari was awarded the point, says the BBC, after no "physical marks" could be found on the clay after the line-call review.
The game was delicately poised at 30-30 but that decision ultimately cost Pliskova the game as she seems to lose her composure.
Sakkari grabbed that opportunity with both hands and successfully served out the match for a 3-6, 6-3, 7-5 win as the embittered Pliskova failed to produce any fightback.
After Pliskova embraced Sakkari at the net, she went to shake the chair umpire's hand before pulling it back and smashing her racket several times into the umpire's chair, clearly surprising Sakkari and leaving a massive crater in the chair. Immediately afterwards, she proceeded to repeatedly strike the umpire's chair to drill a hole in it and then threw away the racquet in frustration.
USA Today adds that no punishment or fine has yet to be announced by the Women's Tennis Association.