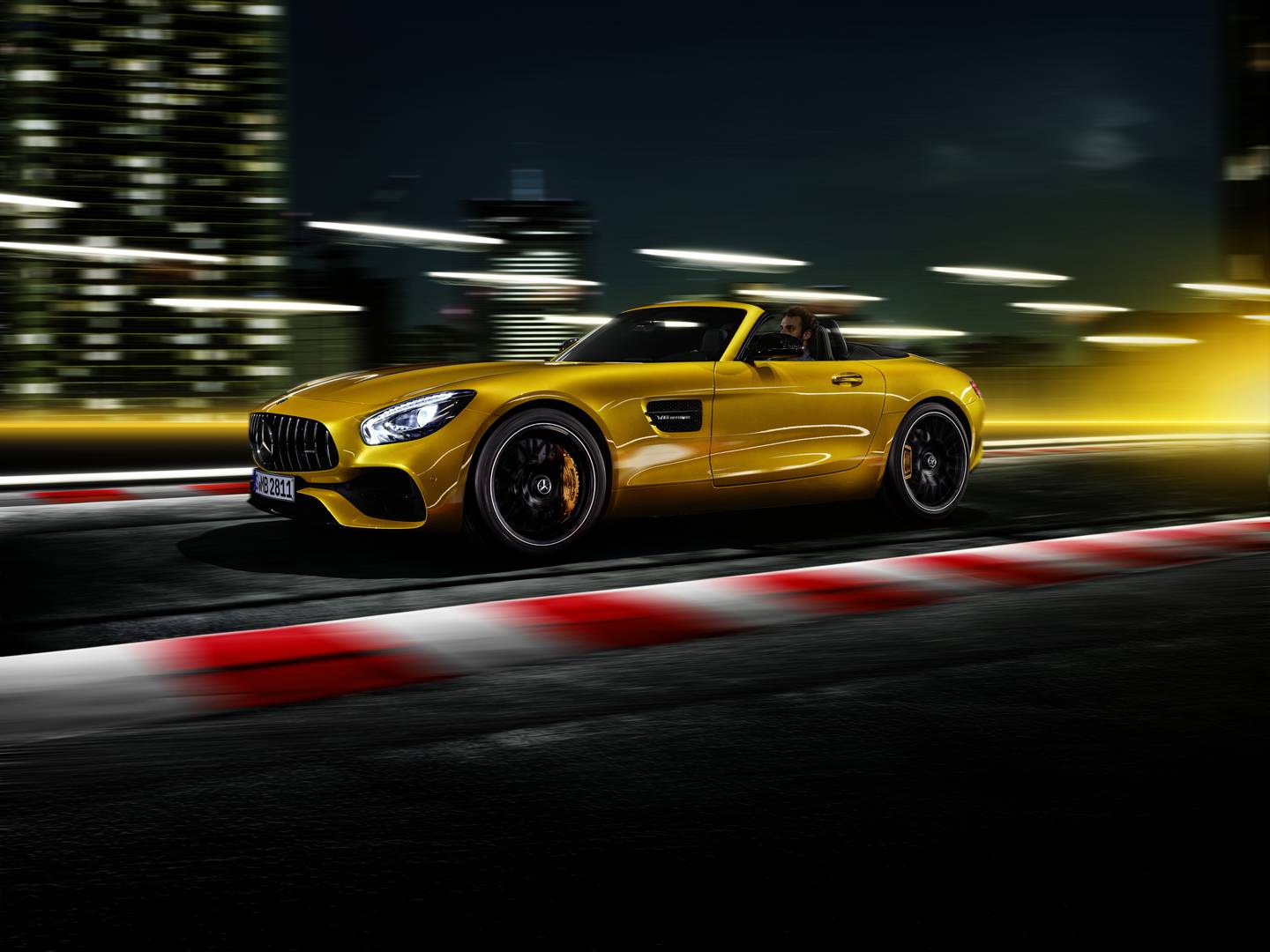 With this latest addition, the AMG GT range now has a dozen members - four two-door Coupes, three Roadsters, two customer sports racing cars and three four-door Coupes.
The AMG GT S Roadster arrives in time for summer as Mercedes adds a third Roadster variant of the GT. The new S model will slot in between the two, doling out 515 hp and 494 lb-ft.
Compared to the base GT Roadster, the AMG GT S Roadster is rendered more dynamic by numerous modifications to the engine, suspension, brakes, design and interior.
As with other models, power comes from a 4.0-litre twin-turbo V8, in this case making 384kW of power and 670Nm of torque - as per the equivalent GT S coupe - with maximum torque available between 1900 and 5000rpm. That's enough to allow the AMG GT S Roadster to cover the 0-100 km/h sprint in 3.8 seconds and reach a top speed of 308 km/h (191 mph) - pretty close to the AMG GT C Roadster's 3.7 seconds and 316 km/h. It's the third variant to join Affalterbach's drop-top sports vehicle lineup, and it sits between the current GT and GT C in terms of performance and price.
Like the most powerful GT Roadster in the lineup, the GT S will feature a standard AMG Ride Control suspension with adaptive damping. A total of five drive modes are on hand, Comfort, Sport, Sport Plus, Race, and Individual. An output of 515bhp places the GT S between the standard 469hp GT and the GT C's 549hp.
Standard equipment also includes the electronically controlled limited-slip differential at the rear axle, and AMG high-performance composite braking system (ceramic composite brakes are optional). This means sports seats wrapped in Artico faux leather and Dinamica microfibre with the optional extra being nappa leather.
Expect the auto to be launched in July 2018.