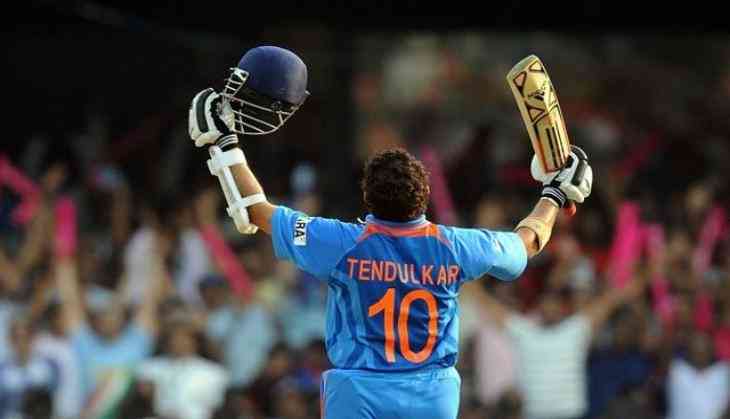 To the good old days of playing the game of cricket on the streets.
A video which surfaced on social media, Tendulkar, wearing a white shirt and trouser, could be seen holding a cricket bat to face some deliveries bowled by local boys. Yes, Indian batting maestro indeed captured on camera playing gully cricket in the lanes of Bandra-Kurla Complex (BKC) with metro workers!
The video Tweeted by former cricketer Vinod Kambli shows Sachin getting down his black vehicle and walking towards youngsters playing cricket on the street.
The video shared by Kambli with the caption "Master Blaster good to see you enjoying old times", has since gone viral with fans going insane and retweeting the video. The 44-year-old former Indian skipper plays a few balls, till fans passing by in cars notice that its none other than the legend who wore #10, and stop by for selfies.
Tendulkar is now serving as the mentor of Mumbai Indians (MI), the Indian Premier League franchise for whom he played between 2008 and 2013.
The youth are shocked to see him join the game.
We have seen our master blaster Sachin Tendulkar playing cricketing shots on the ground several times but it is rare to see the Bharat Ratna playing street cricket with young boys. He played 78 matches for Mumbai Indians and scored 2,334 runs, with one hundred and 13 half-centuries to his name.