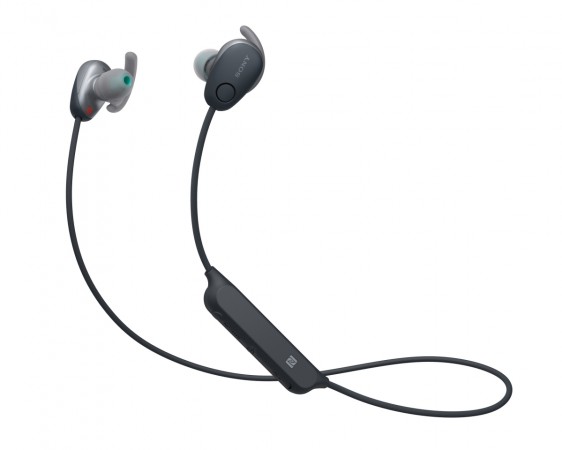 As the market is moving towards wireless headphones, Sony is embracing the phenomenon head-on with six new wireless headphones and three Bluetooth speakers. The WI-CS300 is a behind-the-neck headphone with in-line remote and voice control for Google Assistant and Siri.
Sony SRS-XB41, SRS-XB31 and SRS-XB21 are extra bass wireless speakers.
The audio devices are water-proof and dust-proof and come with IP67 rating.
The devices will be available across "Sony Centers" and stores in India. Sony is also adding the Google Assistant support to the WF-SP700N. Besides that, the earphones come with a brilliantly designed case which facilitates easy opening and closing.
The above-described earphones will start retailing on May 15, at a price tag of Rs 15,990.
The WF-SP700N has a 6mm driver unit and an Ambient Sound mode that allows you to filter in surrounding noise. The limited wireless design thus gives these earphones more room for the battery as the SP500 and SP600N are expected to last to up to eight and six hours respectively. The SP600N comprises of noise cancelation, IPX4 certification for waterproofing, and six hours of claimed battery life. Priced at Rs 9,990, this has a neckband design. It has been priced at Rs 4,990 and can be bought starting today (April 16). Alongside that, the headset is also the one to be released the earliest, starting today. Lastly, the SRS-XB21 is priced at Rs 7,990 and will be available from April 16 onwards. It has been priced at Rs 2,990 and is the cheapest option in Sony' 2018 Audio line-up. The three headphone models will be available from 15 May.
The WF-SP700N fit very securely in ears and comes with a compact, one-touch-open charging case and has three hours of battery life plus two additional charges from their case, offering up to nine hours total in between charges. The earphone will retail at Rs 2,990. The new products extend the company's Extra Bass line of speakers and headphones.
Sony also claims that these speakers support Wireless Party Chain mode using which up to 100 speakers can be connected together if required. Sony claims that these speakers can be washed as well. Sony has priced the XB31 and XB41 for Rs 9,990 and Rs 13,990 respectively which will be available for sale from April 17th. The SRS-XB41 and SRS- XB31 offer up to 24-hour battery life while the SRS-XB21 has a 12-hour battery life with lighting off.