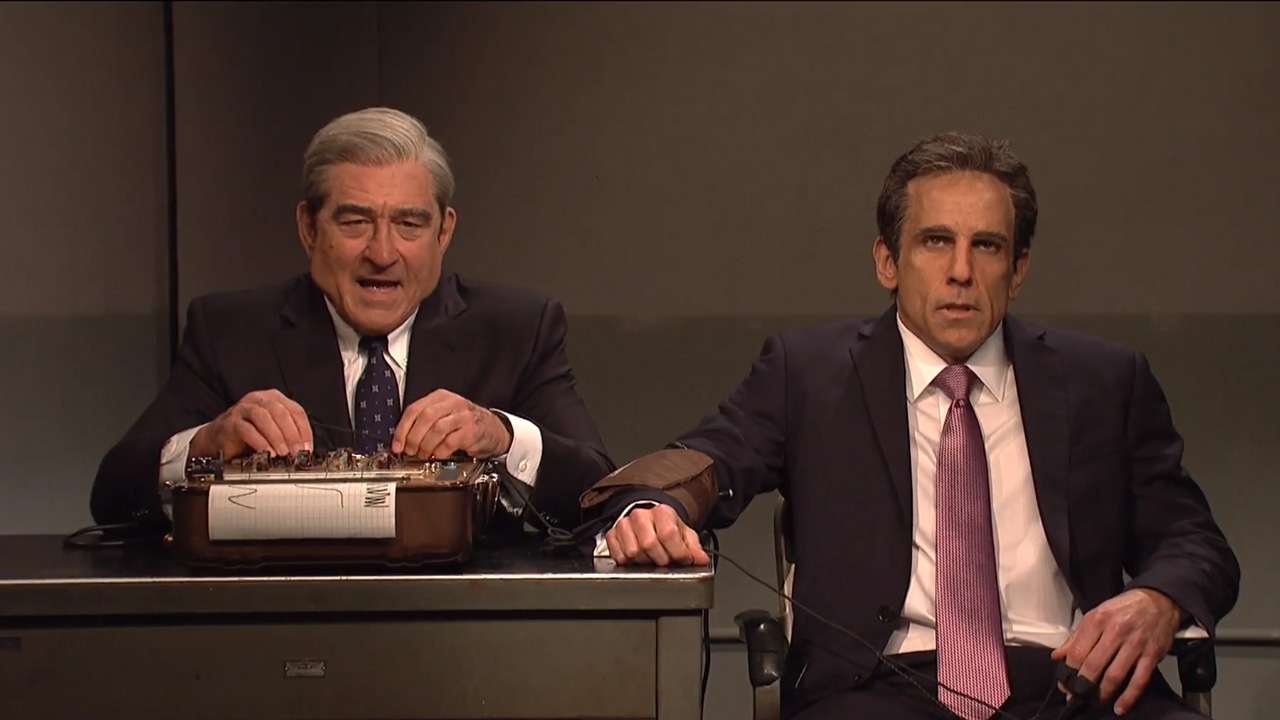 Special counsel Robert Mueller, a surprise cameo by De Niro, ambushed Trump's personal lawyer, Michael Cohen, in a stark interrogation room - a gag that quickly mirrored a scene from "Meet the Parents" - following the FBI's raid on his home and office.
"Saturday Night Live" continued its cavalcade of big-name guest stars playing figures in the day-to-day drama of the Trump administration this weekend by opening with a reunion of "Meet the Parents" stars.
Stiller's Cohen has lots to hide. The show's cold open had plenty of material to work with this week.
"We'll start out with some easy ones", De Niro told Cohen.
"If you're innocent, you have nothing to worry about", De Niro's Mueller says as he straps Stiller's Cohen to a lie detector.
Mueller served Cohen a slice of the harsh reality waiting for him and the rest of Trump's supporters. Federal Bureau of Investigation director Mueller, played by Robert De Niro, enters the room.
Reports after the raid indicate that Cohen may have routinely made recordings of phone conversations-including of conversations with Stormy Daniels former lawyer. They also called back to the question of whether or not you can milk a cat.
"Really? I have nipples, can you milk me?" The two then discussed code names given to members of the president's family, including Trump's as "Stormy's little b*tch" and Ivanka Trump's as the president's "girlfriend".
"You listen to me, you little weasel", Mueller said, "I don't know what rights you think you have".