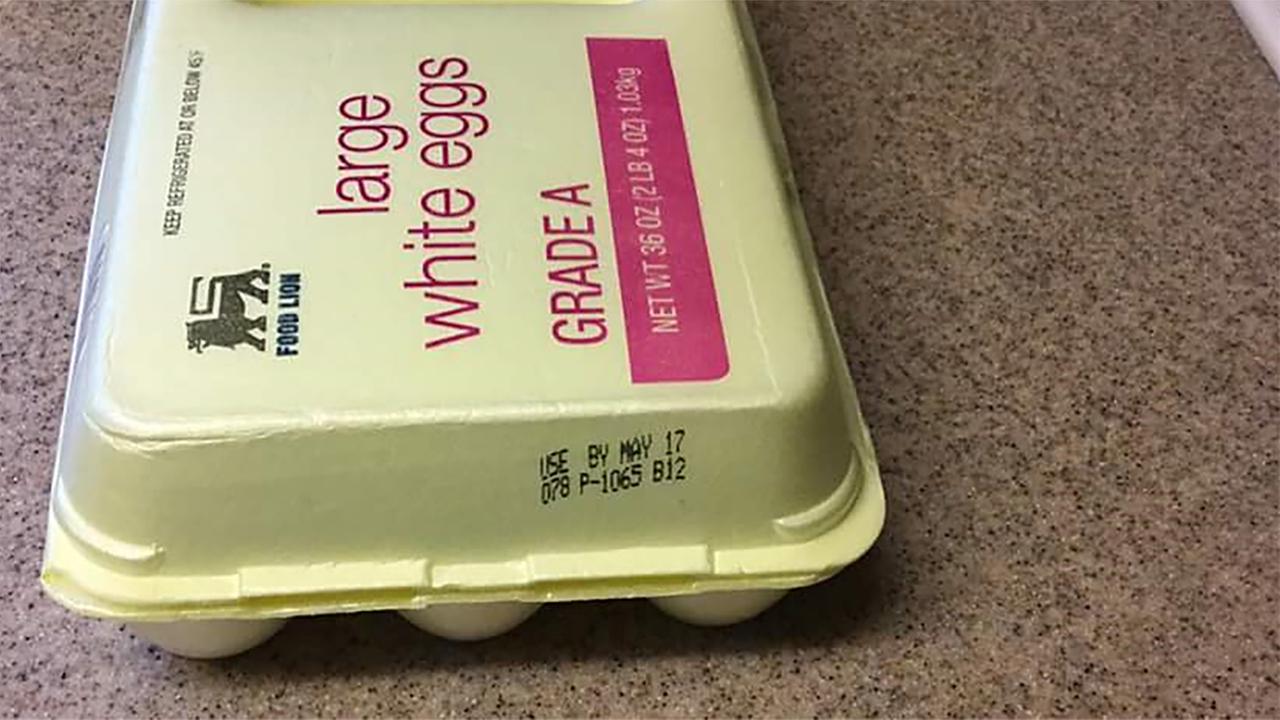 Rose Acre Farms of Seymour, Indiana, has issued a voluntary recall of its eggs due to possible contamination with the bacteria. The table eggs are sold under a number of different brand names, including Coburn Farms, Country Daybreak, Food Lion, Glenview, Great Value, Nelms, and Sunshine Farms.
Young children, the elderly and those with weakened immune systems are most susceptible to serious complications from salmonella, according to the FDA.
People infected with Salmonella Braenderup can experience fever, diarrhea, nausea, vomiting and abdominal pain.
According to the Food and Drug Administration, twenty two illnesses have been reported to date.
Rose Acre's North Carolina farm produces 2.3 million eggs each day, according to the FDA. The eggs were distributed to Virginia, North Carolina, Colorado, New Jersey, Florida, New York, Pennsylvania, South Carolina and West Virginia through retail stores and restaurants. In rare circumstances, exposure to salmonella can lead to arterial infections, endocarditis and arthritis if the organism enters the blood stream.
Consumers who have purchased the recalled eggs are told to return them to the place they bought them for a full refund. Recalled eggs were also sold to restaurants. If you have questions, call Rose Acre Farms at 855-215-5730 between 8 a.m.to 5 p.m. EST.