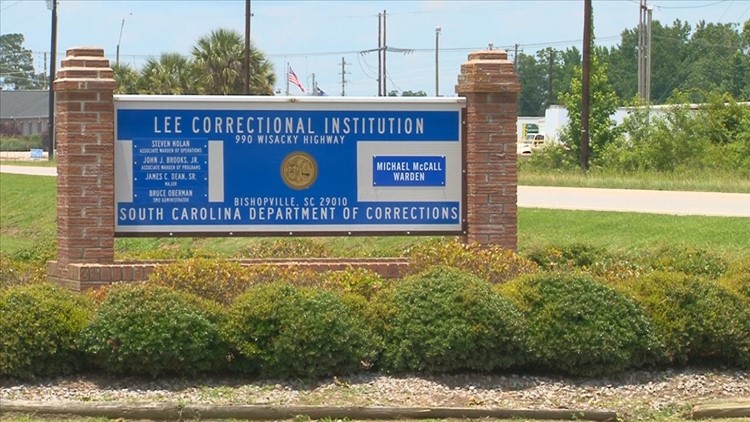 At least seven people are dead after fights broke out at a maximum security prison in SC, according to authorities.
Numerous fights among inmates at the Lee Correctional Institution in Bishopville resulted in seven inmates killed and 17 more needing medical attention, reports the South Carolina Department of Corrections.
Officials with the department of corrections say the fighting began at 7:15 p.m.
Prisons spokesman Jeff Taillon announced the grim outcome after State Law Enforcement Division agents helped secure Lee Correctional Institution around 3 a.m. Monday.
In February, an inmate was killed by another inmate in a fight.
The prison is located in the Town of Bishopville in Lee County, and is a Level 3 facility, meaning it houses some of the most violent offenders in the SC prison system. An investigation has been launched into how the riot broke out.
Lee Correctional Institution, which opened in 1993, houses about 1,500 male inmates.
In March, inmates held a prison officer hostage for around one hour and 25 minutes while they took control of part of their dormitory.
According to the agency, all staff and responding law enforcement officers were "safe and accounted for".
Two officers were stabbed in a 2015 fight.
This is a developing story and will be updated.