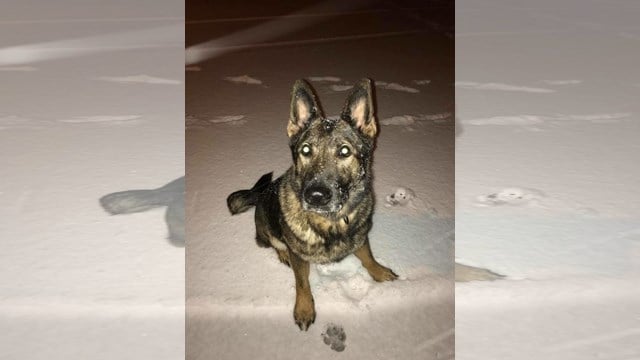 A Kansas family says a mix-up with United Airlines has resulted in their German Shepherd dog being mistakenly flown to Japan.
Upon arrival at United's cargo center at Kansas City airport, they were met by a Great Dane that was inside a pet carrier that looked like Irgo.
It's been a frightening week for dog owners considering putting their pet on plane.
"I just want to know where my dog is", Kara Swindle told KCTV.
The "fit and healthy" giant rabbit was expected to outgrow the world's biggest rabbit, died in cargo hold of a United Airlines flight from Heathrow Airport to Chicago on April 19, its owner, Annette Edwards, said. In a statement, the airline said the dog's death was "a tragic accident that should never have occurred". The staff of the Airline confirmed that the Great Dane was actually the one that was supposed to be en route to Japan. "We apologize for this mistake and are following up with the vendor kennel where they were kept overnight to understand what happened", said Jonathan Guerin, spokesman for United Airlines.
Swindle said Wednesday evening, United has told her they plan to send Irgo on a flight that will land Thursday night in Wichita. It remains unclear as to when the dog will arrive in Kansas City. They have our paperwork here saying that this is the correct dog, but we know it's not.
"At this point, all I can do is be hopeful that my dog is going to be OK and return safely", Swindle told KCTV. "I would love to know what they are thinking", she said of the other family. The report on The Washington post says that United was still uncertain where Irgo had been shipped to exactly. "I've cried too much".
The violent incident was captured on cell phone camera by passengers on the United Express Flight 3411 to Louisville.
A French bulldog puppy named Kokito died on a United flight after a flight attendant made a passenger put her pet carrier in an overhead bin. We have notified our costumers that their pets have arrived safely and will arrange to return the pets to them as soon as possible.
Some 24 pets died while flying with U.S. carriers past year, 18 of them with United, according to the Department of Transportation.