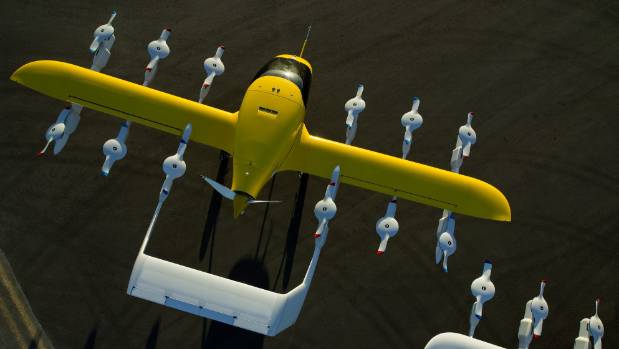 Kitty Hawk is run by former Google X head Sebastian Thrun, while Cora's initial blog post makes out New Zealand as its base to make a future "where the freedom of flight belongs to everyone" in the same way that the Wright Brothers initially took off in North Carolina.
Kitty Hawk could beat Uber in building a network of electric self-flying taxis.
Kitty Hawk, the flying auto startup financially backed by Google cofounder Larry Page, has been quietly testing flying taxis in New Zealand.
The flying vehicle company led by Udacity CEO Sebastian Thrun and backed by Google co-founder Larry Page is breaking cover with a new deal that will see it test its autonomous electric air taxis with the New Zealand government, with the aim of having a commercial network ready to carry passengers within as little as three years, the New York Times reports. Bonus points: The Kitty Hawk taxis will be autonomous. Cora can also fly at altitudes of between 500 to 3,000 feet and is to be powered by a fully electric engine.
The company has been pitching the air taxi privately since 2016, finally choosing New Zealand as its R&D and certification location as well as its launch market due to the country's large support of renewable energy and electric vehicles as well as its accommodating airspace regulations.
"Let's not forget this part of the world is where Richard Pearse first pioneered flying, something we honour with a sculpture within our airport terminal, so it's great to see this bold thinking being revealed here too", he says.
"Cora is the beginning of a journey towards everyday flight, where air travel will be woven into our daily lives", the creators said in a statement.
The next phase of prototype testing is being carried out in New Zealand. Therefore, Cora has no need for a runway.
Zephyr Airworks is working in collaboration with New Zealand's business ministry, its transport ministry, and its Civil Aviation Authority.