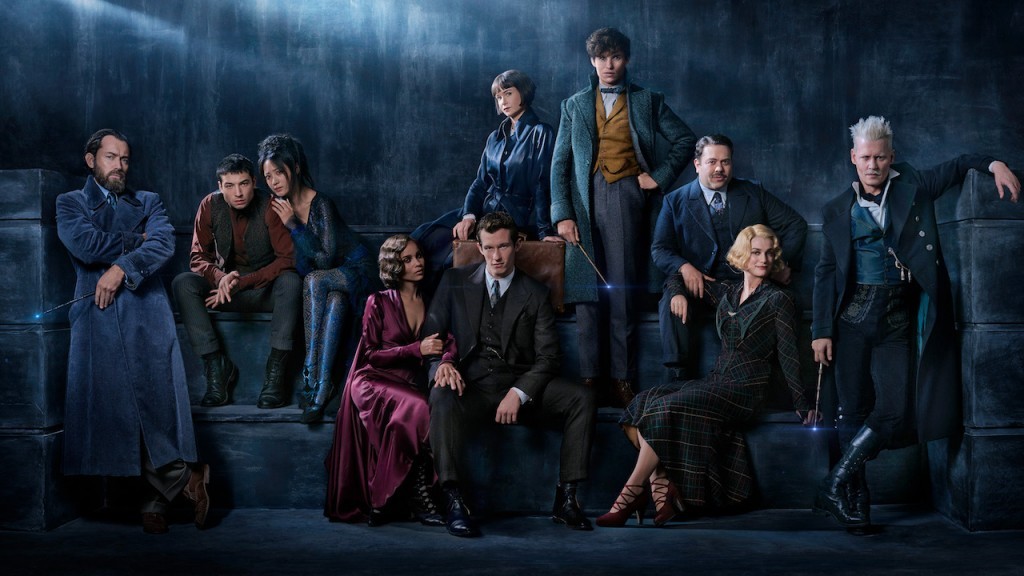 Welcome to #TrailerChest, where we're taking a sneak peek at the brand new trailer for Fantastic Beasts: The Crimes Of Grindelwald. He was last seen in NY, tracking down some of his escaped fantastic beasts before getting embroiled in a larger plot with the infamous dark wizard Grindelwald who wants to conquer the wizarding world.
Eddie Redmayne reprises his role as magizoologist Newt Scamander, while Katherine Waterston, Dan Fogler and Alison Sudol also return as Tina Goldstein, Jacob Kowalski and Queenie Goldstein respectively.
Dumbledore is set to be played by Jude Law in the sequel, while Johnny Depp will return to play Grindelwald, after a brief appearance at the end of the first flick. Callum Turner, Zoe Kravitz and Jessica Williams are joining the franchise. However, as he promised he would, Grindelwald has made a dramatic escape and has been gathering more followers to his cause-elevating wizards above all non-magical beings.
"The Crimes of Grindelwald" will see Newt being enlisted back into the fight against Grindelwald, care of Albus Dumbledore (now played by Law), and will follow the pair as they try to derail Grindelwald and fight rising resentments in the wizarding world. Lines are drawn as love and loyalty are tested, even among the truest friends and family, in an increasingly divided wizarding world.
The film expands the wizarding world, moving from NY to London and on to Paris. A predecessor to Voldemort from the Harry Potter series, Grindelwald was an incredibly powerful wizard who also aspires to gather pure-blood wizards to rule over all others.
David Heyman, J.K. Rowling, Steve Kloves and Lionel Wigram are producing the film, with Tim Lewis, Neil Blair, Rick Senat and Danny Cohen serving as executive producers.