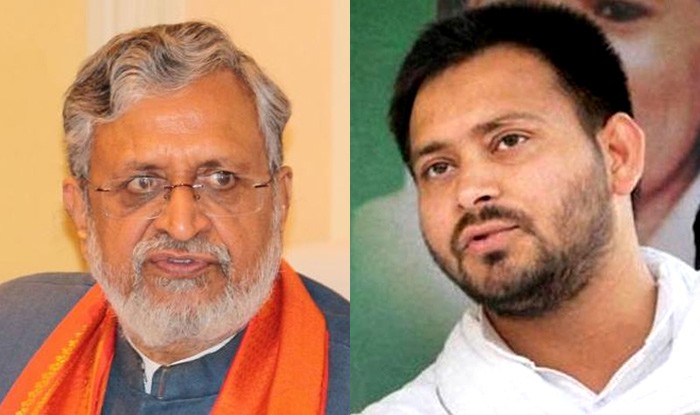 Final result is expect by afternoon.
In Bihar's Araria, Rashtriya Janata Dal (RJD) and the Congress are pitted against the BJP-Janata Dal (United) alliance and it's the first big test for Nitish Kumar after he walked out of the Grand Alliance a year ago to team up with the BJP.
Araria Lok Sabha seat saw a turnout of 57 per cent in the bypolls on Sunday.
In Phulpur, Samajwadi Party's Nagendra Pratap Singh Patel is leading by 15,713 votes with 1,22,247 votes followed by BJP's Kaushlendra Singh Patel with with 1,06,534 votes after 11th round of counting.
Now RJD is leading with 1,95,527 votes while BJP trails with 1,95,072 votes.
The by-elections are important because political parties, both ruling and opposition, have tried a new political experiment in these three bypolls to Lok Sabha seats.
The lead status in both Bihar assembly constituency bypoll results remain the same with BJP leading in Bhabua with 40,501 votes and RJD leading in Jehanabad with 52,609 votes.
In Bihar, RJD leading by 455 votes with 195527 votes in the Araria Lok Sabha constituency followed by BJP with 195072 votes. Bihar Chief Electoral Officer Ajay V Naik said polling was held peacefully in the three seats. It is the first major test for Chief Minister Nitish Kumar since he walked-out of the Grand Alliance a year ago.
According to latest data, RJD's Sarfaraz Alam, who had in the earlier rounds trailed behind BJP's Pradip Kumar Singh, was now leading by about 14,500 votes after ninth rounds of counting of votes. Eyeing the big chunk of Dalit voters here, the Congress had got former Lok Sabha Speaker and Dalit leader Meira Kumar to campaign.
According to election office sources, a total of 28 rounds of counting will take place for results of Araria Lok Sabha seat bypoll necessitated due to demise of RJD MP Mohammad Taslimuddin.
RJD candidate Suday Yadav is leading by a margin of 20,511 votes over his nearest rival BJP's Abhiram Sharma in Jehanabad assembly seat. His wife Rinki Pandey is contesting on the BJP ticket.