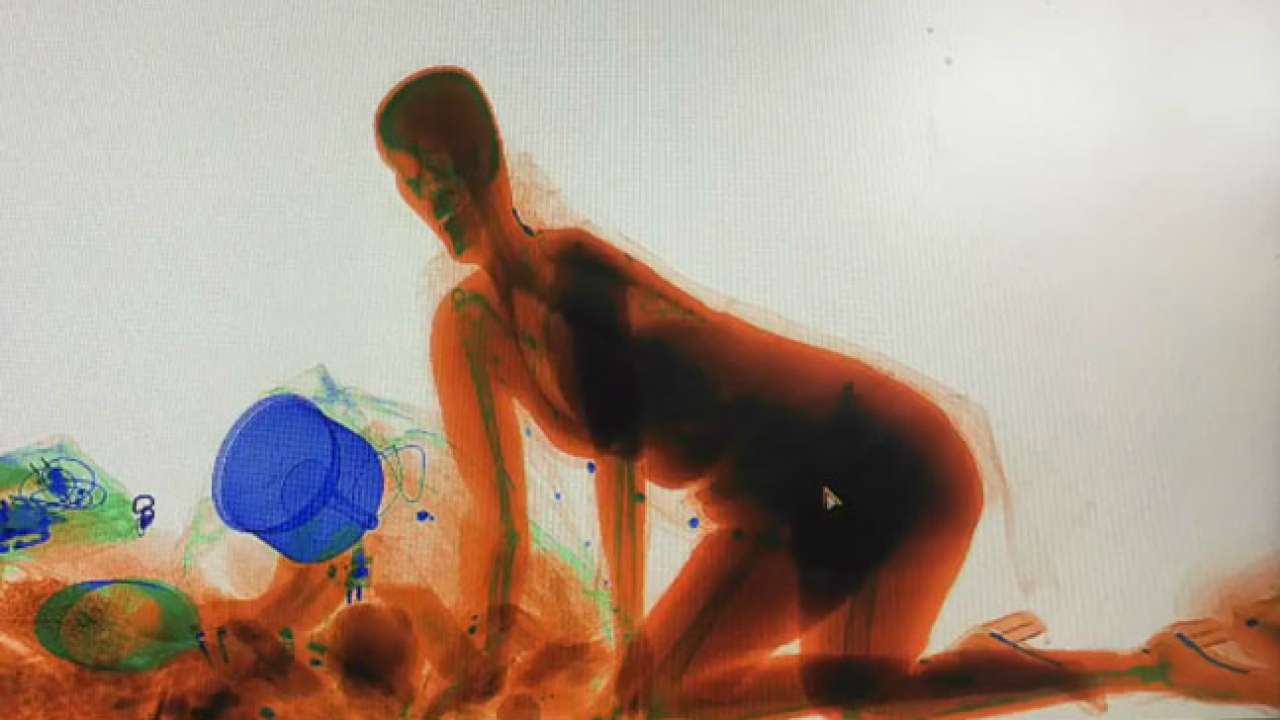 She was not allowed to carry her handbag with herself.
.
From Dongguan, China's Guangdong Province, she climbed into an X-ray machine at a train station, heels and everything, so that could keep a close eye on her bag. Fine by her, but she followed, crawling into the machine with her handbag.
Video from the digital news platform Pear Video, linked on the Facebook page of the state-run People's Daily newspaper and widely picked up online, showed a guard apparently telling the woman that, yes, small bags need to go in the machine, too.
X-ray photos show the woman on all-fours on the conveyor belt of a security scanner at the station.
After putting her luggage onto the conveyer belt, she refused to be separated from her handbag.
The woman grabbed her bag and left the area before security staff had a chance to intervene, and it's unclear why the woman was so adamant to protect her handbag and its contents.
She placed her purse on the conveyor belt and then climbed on herself so she could ensure the safety of her bag and the valuables inside.
Staff were reportedly so stunned they didn't stop her when she collected her bags and bolted to get her train.
A video of the whole incident was posted on Facebook by PearVideo.
They were told the radiation given off by the machine had the potential to be harmful to anyone silly enough to climb inside. It's the Lunar New Year travel rush, also known as the largest human migration in the world.