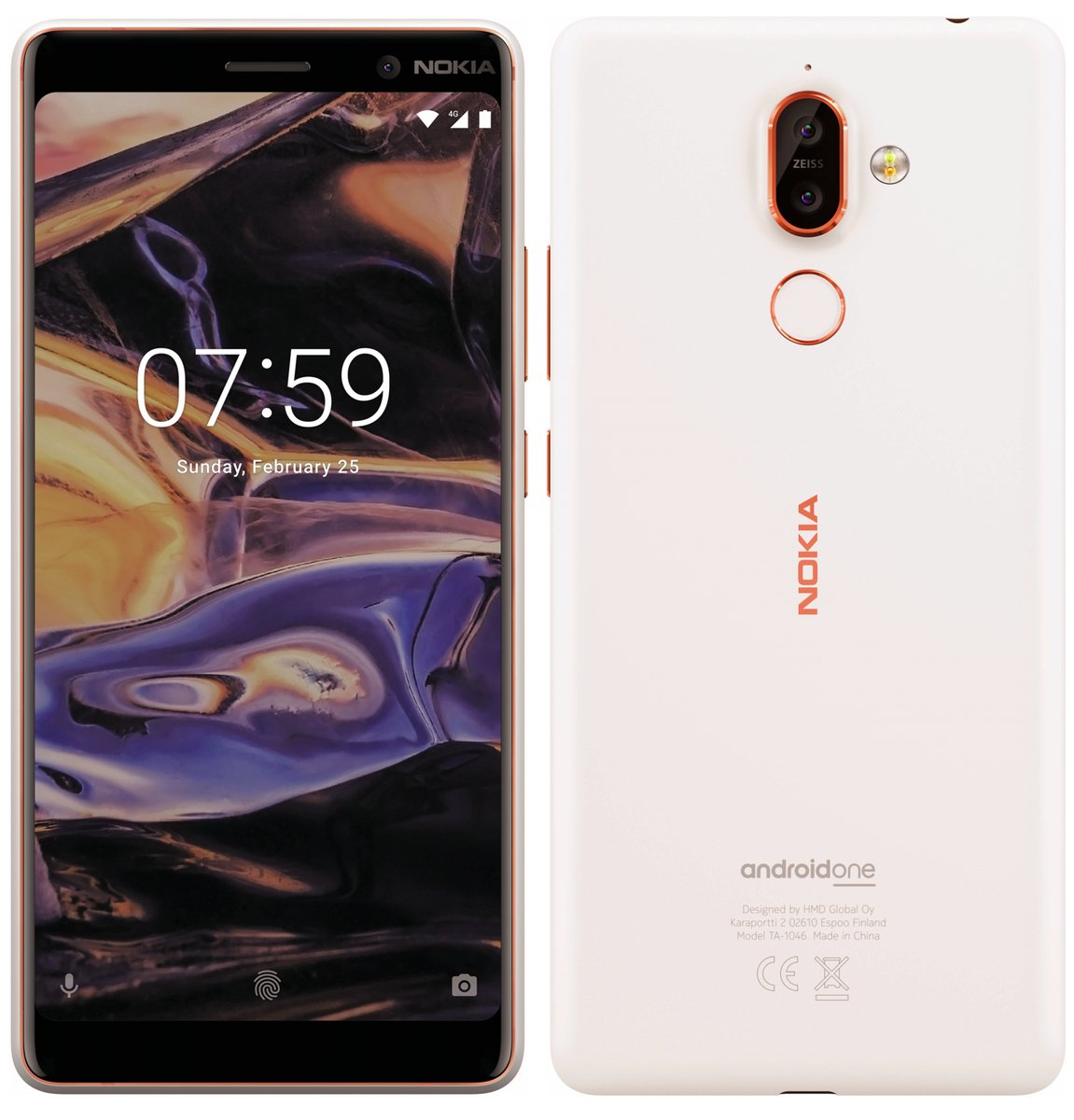 Now, time for good-quality Nokia 7 Plus renders and the news that it will be the first Android One Nokia smartphone. Also, Evan Blass revealed few official renders of both the devices. The screen will sport rounded corners and has a very appealing look with orange accents around the dual Zeiss lenses on the back, the fingerprint sensor and the display.
However, neither leak mentioned Android One - Google's stock Android experience that provides a phone uncluttered by manufacturer layers or apps. This Nokia 7 Plus - Android One might be sold in two different variants, one for China and other to be an worldwide variant.
Nokia has been busy these days working on the Android Oreo updates for all its Android phones. These phones are expected to be unveiled alongside the flagship Nokia 9, Nokia 6 (2018), Nokia 7 (2018) and Nokia 3310 4G at MWC 2018. Given what we've heard about the Nokia 7 Plus, it's easily set to topple the Mi A1.
Taking a look at the images (included below), the rear panel of the device seems to be of glass and it sports a dual-camera setup with a LED flash to its right. The original Nokia 7 offered respectable mid-range specs, with a Snapdragon 630, 4GB of RAM, and a 1080p display on board.
Reports are still the divided on which phone do the images show, Nokia 9 or Nokia 7 Plus. This device is rumored to be a sub-$100 device, presumably running on Google's Android Go platform given Nokia's interest in the project. We expect it to be somewhere between 5.7 and 6-inches. In the camera department, the Nokia 9 may hold a 5MP front camera and the rear camera will have a 13-megapixel primary and a 12-megapixel secondary sensor. The phone is destined for emerging markets and will come with an HD (720×1280 pixels) IPS display, with 1GB of RAM, and 8GB of onboard storage.