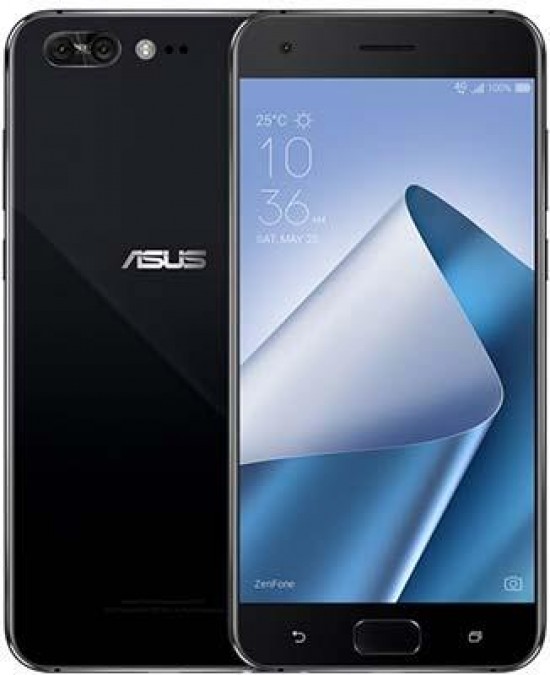 The ZenFone 5 series is getting introduced at the MWC 2018 and thus the leaks of this phone, one of them in the series, is right on time.
From the tweet, the smartphone looks to be a big device and feature four camera sensors. He says the Zenfone 5 Lite will be featuring dual 20MP selfie cameras and dual 16MP rear cameras. The 2MP sensor is most likely to record depth data for bokeh effects. This model will serve as the flagship offering from ASUS with a notch and 18:9 FHD+ display. however, the notch doesn't house any facial recognition system like the iPhone X but only houses the front camera, ear piece and proximity / light sensors. Interestingly, the display will have rounded corners, which is said to be a hard manufacturing process and is usually only found in higher-end models.
Last week, an unknown ASUS Zenfone 5 was leaked with revealing all the specifications except for its name. Apart from leaking the image of the ZenFone 5 Lite, Blass also shared some details about the camera and the screen on this smartphone. Rumors also hint of a Zenfone 5 Max variant, equipped with a massive battery.
Asus is all set to launch its new Zenfone 5 series of smartphones later this month at MWC 2018 in Barcelona.
The display has an 18:9 aspect ratio but with thicker bezels compared to the Zenfone 5. The vertical dual camera setup can be seen, as well as the single LED flash below it. However, it's unclear whether that's a micro USB port or a Type-C port. A 3.5mm audio jack apparently won't be part of the package, less ASUS decided for a more unconventional placement of the headphone port, i.e. had it installed on the top of the handset.
According to a Geekbench listing, the Zenfone 5 Lite will have a Snapdragon 660 processor and 4GB of RAM which puts it in the upper mid-range category.
Additionally, the Zenfone 5's recent sighting on the website of Wi-Fi Alliance has already revealed that the phone runs on Android 8.0 Oreo and includes WCN3980 Wifi companion chip.