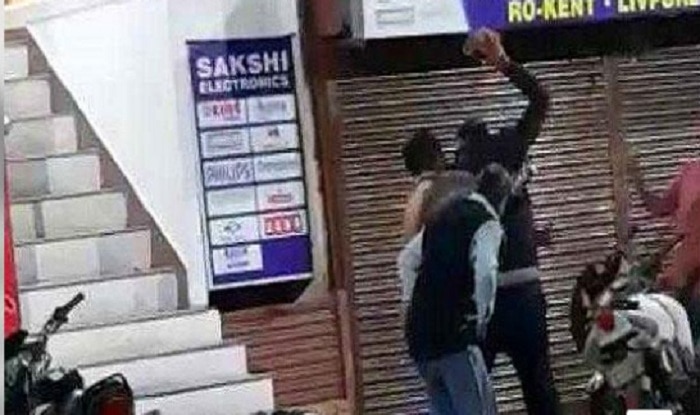 Police claimed the attack followed a spat that Dilip and some friends had with another group at a restaurant.
The entire CCTV footage of the incident has now gone viral on social media.
Dilip Saroj, a second-year LLB student of Allahabad Degree College not far from the varsity campus in the Coloneganj area, is seen in the video being bludgeoned by four persons with iron bars and chairs.
The man who captured the video accused the police of coming too late and can also be heard in the video saying, " "The police will turn up only after he is dead". Three people came, pushed us, abused and went to the restaurant on the first floor. An FIR has been registered by the police and special teams have been formed by the police to arrest the all accused, said Sukriti Madhav, Assistant Superintendent of Police, Allahabad.
He claimed that the CCTV footage revealed that the slain student, along with his friends, after passing the order to restaurant authorities, had come down and took their seats at stairs.
In the meantime, they clashed with each other. After the attack, Dileep's friends rushed him to the nearby hospital.
The SSP said, "Cops are looking for one Singh, a resident of Sultanpur, who is posted as a TTE with the Indian Railways, and two of his accomplices who were involved in thrashing the law student outside the restaurant". "The accused, however, continued to hit him with rods and bricks in his head and body".
Richa Singh, a former president of the Allahabad University Student Union , said: "Serious crimes are taking place near the university every day".