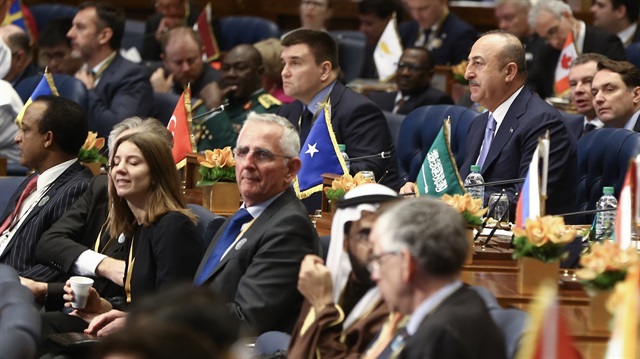 Qatari Foreign Minister Sheikh Mohammed bin Abdulrahman al-Thani told Reuters on the sidelines of the conference his country was committed to supporting reconstruction in Iraq and would focus on infrastructure projects.
During a three-day summit on Iraq's reconstruction that concluded on Wednesday in Kuwait city, Qatar, Saudi Arabia, Kuwait and Turkey have pledged to offer loans and direct investments to help rebuild the country.
He noted that this is not new to HH the Amir, nor to the State of Kuwait, which hosted several conferences of donors and provided support to Arab countries, expressing hope that the conference will succeed in achieving positive results. Germany pledged 500 million euros ($617 million) and the European Union 400 million euros ($494 million).
Iraq's reparations payments were suspended in 2014 after the Islamic State takeover but have resumed, and Baghdad is set to hand over 0.5 percent of its oil proceeds in 2018 and escalate annually until the end of 2021 in order to pay off a remaining $4.6 billion owed to Kuwait.
The U.S. and the United Kingdom - countries leading the 2003 invasion of Iraq - also said they would allocate funds for the reconstruction of Iraq. "Iraq can not commence the mission of rebuilding itself without support, which is why we are all here today from all around the world, to stand by Iraq's side".
Mr Abadi also said Baghdad was seeking to restore confidence in an global community suffering from donor fatigue.
Among the hardest-hit areas in Iraq is the city of Mosul, which Iraqi forces, aided by a US-led coalition, recaptured from the Islamic State group in July 2017.
Iraq's Prime Minister Haidar Al Abadi said he was looking forward to "real and strategic" partnerships, as well as collaborations with countries in the region.