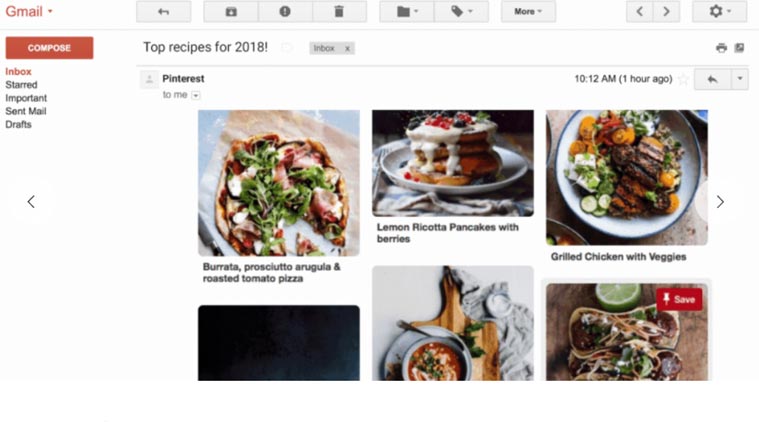 The idea here is to start surfacing AMP stories in Google's search results over time.
AMP Stories, introduced by Google on Tuesday in a developer preview mode, demonstrates the need to bring a creative twist to search - specifically on mobile.
Stories are everywhere. It started from Snapchat, but now you have it on Instagram, Facebook, Messenger, WhatsApp and YouTube.
"It's a mobile-focused format for creating visually rich stories", as Google's product manager for the AMP project Rudy Galfi called it when I talked to him last week.
Google has revealed that companies like Pinterest, Booking.com, and Doodle are now working with it to develop new experiences for consumers using AMP for Email. In simple terms, Gmail users will be able to achieve more without leaving the email once developers tap into "AMP for Email". For example, now there are over 31 million domains on the internet publishing AMP and they published over 5 billion pages.
Other launch partners for AMP stories include the Washington Post, Conde Nast, Vox Media, and Meredith.
AMP stories are available for everyone to try on their websites. In January, the tech giant tweaked their search algorithms to factor a page's speed in more heavily to its overall search ranking in Google. And AMP Stories seems like yet another shot at it.
Google has also included a bunch of customisable templates and layouts to create AMP stories easily.
Google AMPlifies mobile search results and shows lightning fast websites. While Google isn't yet clearly mentioning where and how these stories will surface, places like the "Top Stories" section, Google Feed seem like obvious destinations.
Accelerated Mobile Pages (AMP) are designed with HTML tags that optimize mobile content delivery.
"The mobile web is great for distributing and sharing content, but mastering performance can be tricky", it added. For Snap Inc, Google's new push into this landscape could spell trouble for the company, which has taken large strides to become a destination for publishers who want to reach a younger, mobile-first audience.