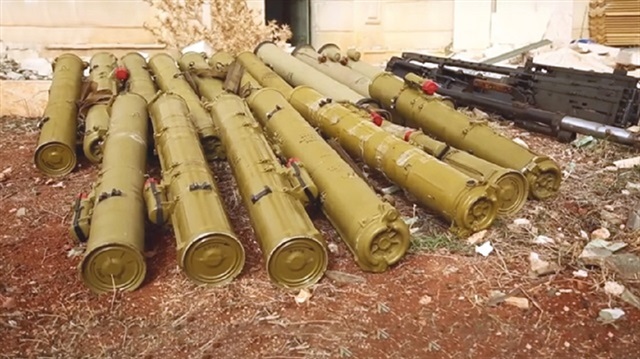 Turkey launched an air and ground offensive in Afrin on January 20 targetting Kurdish YPG fighters, which it views as a terrorist wing of the outlawed Kurdistan Workers Party (PKK) that has waged a three-decade insurgency on Turkish soil. "We might lose a helicopter, but they'll pay the price for this", he said in Istanbul.
Erdogan claimed that 1141 "terrorists" had been "neutralised" in the operation, which includes those captured dead or alive, or those who surrendered.
More than 1,200 people, including security force personnel and civilians, have lost their lives since the PKK - listed as a terrorist organization by Turkey, the US, and European Union - resumed its decades-old armed campaign in July 2015.
Turkey launched a bloody offensive last month against Kurdish fighters, sending troops and tanks over the border.
But the regime raids picked up again on Saturday night, killing six civilians and wounding more than 50 others, the Britain-based Syrian Observatory for Human Rights monitor said.
Syrian President Bashar al-Assad's assault on the rebel-held region of Eastern Ghouta has continued despite global pleas for a ceasefire.
Another 812 civilians were injured, it said.
"After seven years of paralysis in the Security Council, the situation in Syria is crying out to be referred to the International Criminal Court, as well as for a much more concerted effort by states to bring peace", the statement said.
Sweden and Kuwait presented the measure that would also demand an immediate end to sieges, including in Eastern Ghouta.
Negotiations on the proposed measure are to begin on Monday and diplomats said it could quickly come to a vote at the council.
The proposed measure came a day after the council failed to back an appeal by United Nations aid officials for a month-long pause in fighting.
Russian Ambassador Vassily Nebenzia said it was "not realistic" to impose a ceasefire because armed groups fighting Assad's forces were unlikely to uphold it.