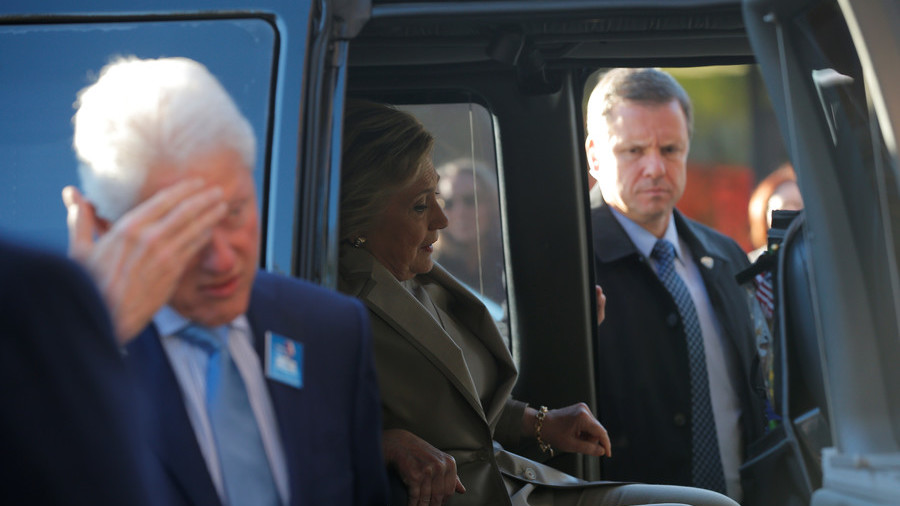 "APCO Worldwide's activities involving client work on behalf of Tenex (a ROSATOM subsidiary) and The Clinton Global Initiative were totally separate and unconnected in any way", the firm said.
The informant, Douglas Campbell, told three separate congressional committees via written statements that Moscow had routed millions of dollars to the USA with a view to leveraging then-Secretary of State Hillary Clinton's influence to negotiate a deal for roughly 20 percent of the U.S. uranium reserves.
Campbell said Russian nuclear officials "told me at various times that they expected APCO to apply a portion of the $3 million annual lobbying fee it was receiving from the Russians to provide in-kind support for the Clinton's Global Initiative", he added in the testimony.
Douglas Campbell on Wednesday provided written testimony to the Senate Judiciary Committee, the House Permanent Select Committee on Intelligence and the House Oversight and Government Reform Committee.
Nick Merrill, a spokesman for Clinton, also dismissed the informant's account.
"Just yesterday the committee made clear that this secret informant charade was just that, a charade. Along with the widely debunked text-message-gate and Nunes' embarrassing memo episode, we have a trifecta of GOP-manufactured scandals created to distract from their own President's problems and the threat to democracy he poses", Clinton spokesperson Nick Merrill told.
Toensing laughed off Merrill's statement, saying he would make "a good fiction writer".
Campbell said Russian Federation provided the resources necessary for Iran's nuclear reactors, despite promises that they were not sharing such technology with Iran, Carter's report said.
"He came out because he thought he was dying from cancer and he wanted his story to be told", she explained. For a couple of hours, with Shake Shack containers littering the room, they went over the script they would pitch to the press and the public.
He said he never got a satisfactory answer from the Federal Bureau of Investigation.
Toensing said the Russians believed they had "died and gone to heaven" when Clinton became secretary of state in 2009 and at that point, they began planning the Uranium One purchase.
Given the national security implications, the deal required approval by the Committee on Foreign Investment in the United States (CFIUS), which included the State Department, then headed by Hillary Clinton.Russia had well announced its plans to corner the global uranium market as a way to exert political control over other countries. "Tenex and Rosatom were raking in billions of US dollars by signing contracts with American nuclear utility clients at the same time they were indulging in extortion by using threats to get bribes and kickbacks, with a portion going to Russian Federation for high ranking officials".
Sara Carter, a Fox News contributor, said that when the deal happened, "the Russians were still double dealing with Iran". "He says to me, 'I was used to threats from the Russians, but I've never been under this kind of fire'".