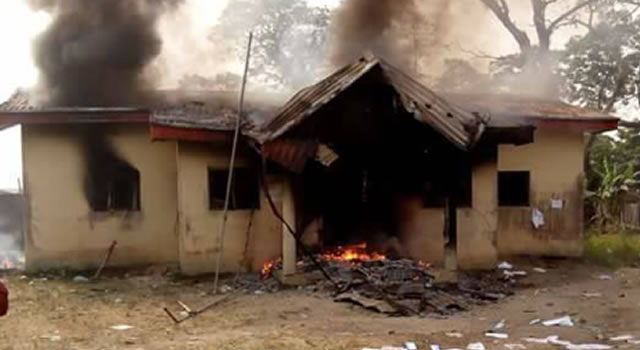 He said 57 PDP councillorship candidates were returned unopposed, adding that the PDP won 424 councillorship seats contested for while the APC won one seat in Aniocha North.
Delta state APC Chairman, Jones Erue in a statement rejected the results, describing the conduct of the election and subsequent results as a "big sham".
There were also cases of violence and instances of ballot snatching and intimidation.
Elections, however, did not hold in the two councils of Ughelli North, where the DSIEC office was razed, and Ethiope East as a result of violence.
"Election could not hold in the local government because of the action", he said.
On the situation report generally across the state, the Governor disclosed that at Ndokwa East local government area, soldiers stopped electoral officers from moving materials, a situation which he said, was addressed.
"Where materials were even delivered, they did not arrive on time as most were hijacked and re-directed along the way".
The governor noted he received reports that at Ughelli North, suspected members of the All Progressive Congress (APC) were said to have set DSIEC office ablaze.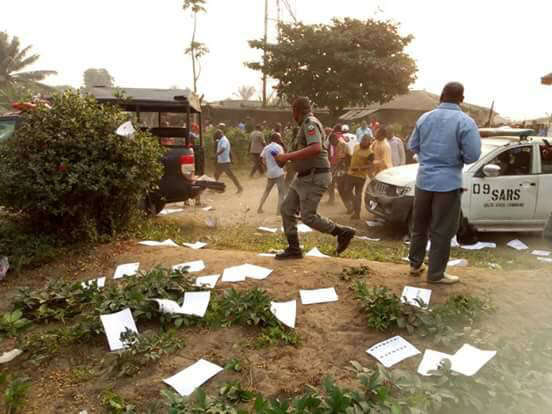 "It was observed upon a close examination that the result sheets did not accompany the materials in most of the local government areas".
Erue spoke on Monday during a press conference attended by the leaders of the party across the state at the Evwreni country home of the 2015 governorship candidate of the party, Olorogun O'tega Emerhor, in the Ughelli North council area of the state.
"At the point of distribution, we insisted on seeing the result sheets and other sensitive materials but the DSIEC official claimed that he forgot the original result sheets in Asaba".
"Many Returning Officers were not at the Polling Units to conduct the elections nor to announce the outcome".
He recalled that the PDP had been boastful that the APC had no political structures in the state, observing that the elections had proved that to be completely false. We condemn the grotesque and brazen sabotage of the will of the people of Delta State in the so-called election that Okowa and his lackeys in DSIEC organised last Saturday, January 6, 2018 in Delta State. "We are not shocked by the outcome of the election because we had issued out a note of caution previously, warning about the potential for active connivance between DSIEC and PDP officials or agents".
"Two day to the election, the APC stationed their boys at the DSIEC office".
APC Delta State is and has always been prepared for the LGA elections.