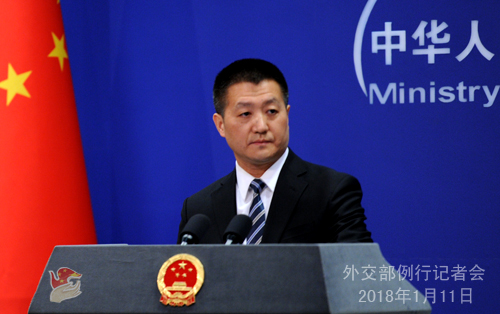 Japan's Defense Ministry says a foreign submarine was sailing underwater in the contiguous zone just outside territorial waters in Okinawa Prefecture on Wednesday and Thursday.
The submarine was first detected on Thursday in waters contiguous to Japan's territory around the islands, known as the Senkaku in Japan and Diaoyu in China.
In the announcement, the ministry did not mention the nationality of the submarine, or even whether its nationality had been identified.
Yoshihide Suga, the Chief Cabinet Secretary of Japan, said, "We want to strongly urge China not to do anything to interfere with improving bilateral ties".
China's timing is equally odd given the fact that Japan is hoping to improve relations between both nations. Also, with Prime Minister Shinzo Abe promising to reach out to China this year, then China's recent deployment of a frigate and submarine is bound to tie the hands of the current leader of Japan if this policy is continued.
After all, for Japan, the Senkaku area is part of protecting smaller islands and islets throughout the Okinawa region.
Beijing said it firmly opposed and was strongly dissatisfied with Japan's actions, which had "mixed up right and wrong", the statement said. "This unilaterally heightens tensions", Onodera told reporters.
A Chinese navy frigate was spotted Thursday morning entering the contiguous zone northeast of Taisho island, the statement said. While incursions into Japan's contiguous zone and territorial sea around the Senkakus are fairly common for Chinese maritime law enforcement vessels and civilian fishing trawlers, incursions by Chinese naval vessels are comparatively rarer.
The Chinese side explained the move by saying that its navy was in the area to monitor and follow two vessels belonging to Japan.
In a news conference on Thursday, Lu Kang, China's foreign ministry spokesperson, declared that the islands were a part of Beijing's territory and warned Japan to stop complicating the issue, reported NHK World. "China's decision to guard the sovereignty of the Diaoyutai territory is unshaken".
The warship and the submarine had left the waters by the afternoon, the defence ministry said in a statement.
Japan saw foreign submarines navigating in its contiguous zone in 2013, 2014 and 2016.