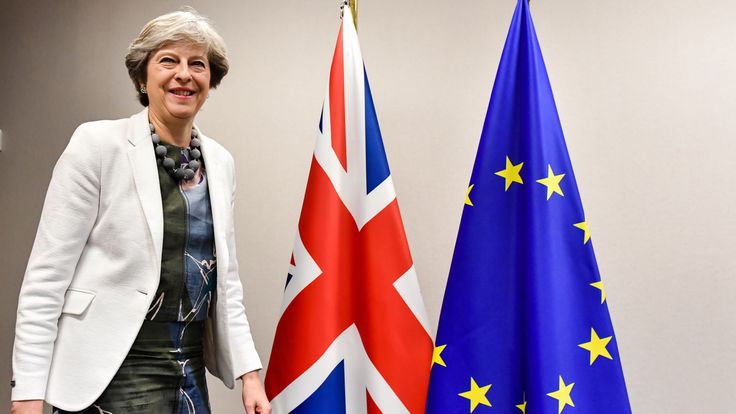 "Some changes do have to be made and I will be making some changes", May said.
"A prime minister who at Christmas was just looking politically a little bit stronger seems pretty much back to base camp again", Dr. Curtice remarked.
British Prime Minister Theresa May sought to refresh her government with a ministerial reshuffle Monday as she faces a crucial year for Brexit, but the shake-up began with a humiliating blunder.
It was one of several low points for the prime minister in 2017, who took office in July 2016 after the referendum on leaving the European Union and began her tenure strongly with a bold Cabinet reshuffle.
Appointing Immigration Minister Brandon Lewis and lawmaker James Cleverly to become the chairman and deputy chair of the Conservatives was part of her strategy to reassert her authority over the party and to try to broaden its reach.
While Westminster pundits have reported the senior ministers including Home Secretary, Chancellor, and Foreign Secretary minister will remain in post, up to a dozen other cabinet posts are expected to change, with the possibility of new ministerial positions created to support the Brexit process. It began when her de facto deputy and longest standing ally, Damian Green, resigned following allegations of inappropriate sexual behavior.
Hamstrung by her inability to move the "big beasts" and constrained by the need to preserve the fragile balance of power over Brexit around her Cabinet table, the United Kingdom prime minister largely stuck to the status quo, keeping the figures - or in Foreign Secretary Boris Johnson, the most beastly figure from the vantage point of 10 Downing Street - who have made her life so hard these past 18 months in power.
She was offered the welfare ministry "but declined to take it", a Downing Street source said.
After starting the two-year withdrawal process in March 2017, Britain struck a deal in December 2017 on the financial settlement with Brussels, as well as on expatriate rights and the Irish border. It is widely accepted that she felt business secretary Greg Clark should be moved.
The Prime Minister said she wanted to lead the Conservatives into the next general election - due to take place in 2022 - saying: "I'm not a quitter".
In a blow, her Minister for Northern Ireland, James Brokenshire, stepped down because of ill-health.
A new chairman of May's Conservative party was announced on Twitter, only for the tweet to be deleted and another man named for the post. And his new job as chairman of the party is a vital role.