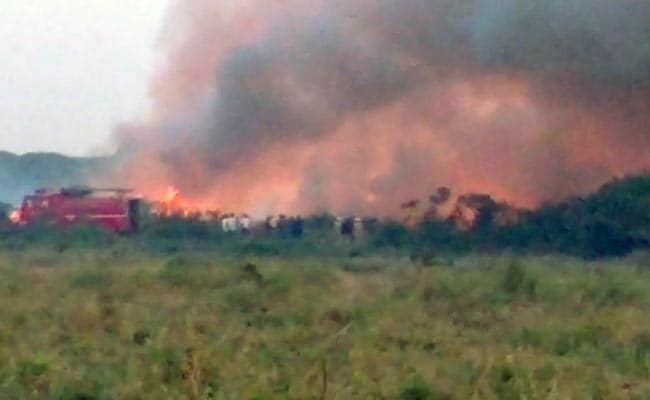 Karnataka Lake Conservation and Development Authority officials said that the resident must not panic as the fire is under control now. However, this is not the first time that lake has spat fire.
Videos of the fire show thick black smoke rising in the sky above the lake.
Bellandur Lake in flames again, 500 army men trying to douse it under the leadership of Major general NS Rajpurohit.
Fire department officials are reportedly making concerted efforts to bring the fire under control under the supervision of KLCDA officials. They had put the fire to get fresh crop to feed their cattle. "Once summer comes the grass becomes dry and people burn the grass to harvest new growth, this is a common practice in forest areas also".
According to media reports, residents living on the Yemlur side of Bellandur spotted smoke in the lake known to be full of sewage, chemical effluents and construction debris around noon on Friday. The smoke, which could be spotted from kilometres away, is being observed almost a year after a similar plume of smoke caught the eye and invited the ire of the National Green Tribunal.
In February 2017, when the lake caught fire, BBMP officials had said that toxic materials accumulated in the lake may have caused it. The polluted lake also got the attention of national and global media after it had caught fire on February 16, 2017. "It does seem like a methane burst due to the increasing pollution in the lake".
Following which the National Green Tribunal (NGT) had rolled out orders on shutting down industries near Bellandur lake. Technically, anaerobic conditions due to high BOD, organic waste decomposes rapidly and releases methane gas CH 4, which is highly inflammable.