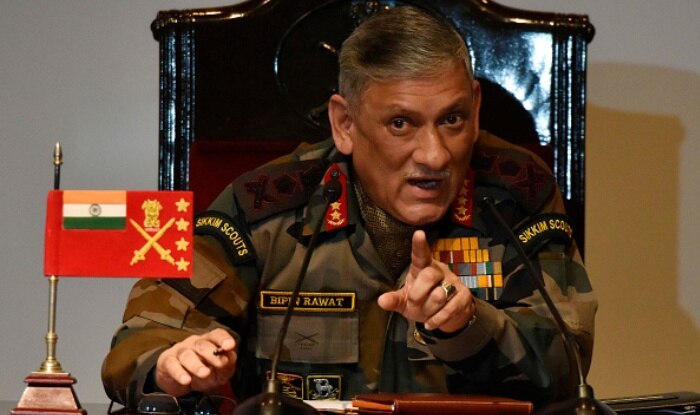 He said terrorists in Pakistan are "disposable commodity" and Indian Army has been focusing on punishing Pakistan Army posts which often provide cover fire to push terrorists into India.
"If you go to any Kashmir school, You will find two maps - one is the map of India and one is the map of Jammu and Kashmir".
Director General of Inter-Services Public Relations (ISPR), Maj Gen Asif Ghafoor, while talking to state-run PTV World termed the Indian army chief's statement "irresponsible" and "unbecoming" of a four-star general who is serving as the chief of army staff.
"We believe COAS is a very responsible appointment and four-star is a rank with age-long experience and maturity", the military spokesman said. "Every school has a state map as it is needed to teach about the state", Bukhari said, as per ANI.
Asked what Pakistan's response would be if India resorted to any such misadventure, Maj Gen Ghafoor said: "Should they [India] wish to test our resolve they may try and see it for themselves".
"The only thing stopping them is our credible nuclear deterrence as there is no space of war between the two nuclear states", he said.
Addressing the media on the eve of Army Day on Friday, Bipin Rawat had linked the two-flag issue with militancy.
As regards an "assertive" China, Rawat said India can not afford its neighbours to drift away and should have good relations with them to act as a counter balance to the eastern neighbour. "Very soon we will have a hotline with the Chinese side", the Army chief said at a press conference in New Delhi. He had then said, "Why do we need a separate map for Jammu and Kashmir".
The army chief had also said that some control has to be exercised over madrassas and mosques "that spread misinformation".