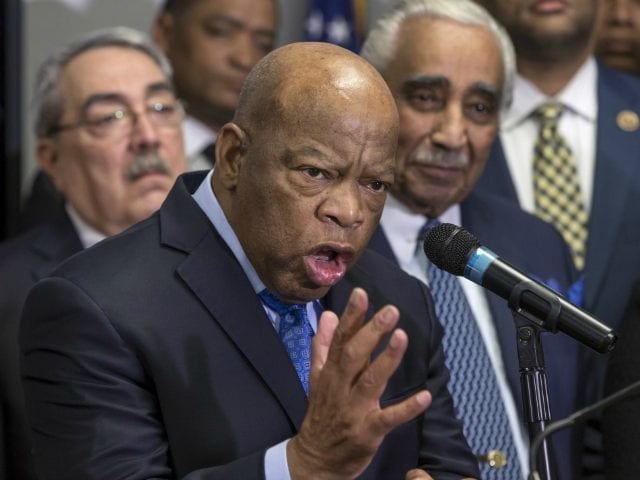 The United Nations human rights office on Friday rejected as "racist" and inciting xenophobia the reported remarks by U.S. President Donald Trump describing immigrants from Africa and Haiti as coming from "shithole" countries. It's the horrifyingly racist mindset - the disturbing glimpse into the mind of Donald Trump - that they illuminate.
Trump previously told Haitian-Americans: "I really want to be your greatest champion, and I will be your champion", while he was campaigning previous year in Miami's Little Haiti.
During a meeting with several senators in the Oval Office, President Trump reportedly questioned why the U.S. would accept more immigrants from "s***hole countries". "Did you see what various senators in the room said about my comments?", he said.
A source familiar with the meeting told CNN's Jake Tapper the President did not refer to Haiti as a "shithole" country but Trump did ask why the United States needs more Haitians and pushed to "take them out" of the deal.
On Thursday, Trump reportedly made a vulgar remark in a private conversation during an immigration meeting with lawmakers, referring to African countries as "shitholes", which sparked a wave of condemnation around the world.
In a response labelled by worldwide media as damage control, Mr Trump has denied using derogatory words but admitted his language was "tough". The remarks, Durbin said, were "vile, hate-filled and clearly racial in their content". Lindsay Graham, who also attended the meeting, and by Republican Sen. He was said to have said the words during a meeting on immigration at the White House.
Despite the claims by Trump that he never made the comments, at least one lawmaker present in the meeting has insisted the president did make the "s********" comment.
He made the denial to White House press pool reporters at the Trump International Golf Club in West Palm Beach in Florida on Sunday night. "This is for anyone who may be taken aback by my comments: I don't really care if you are.
Or, we shouldn't have been", added Young. "I am not a racist".
Senator David Perdue said the reported slur was a "gross misrepresentation".
Trump was widely condemned by many African countries and by global rights organisations for the comments.
When asked if he could make a deal, he said, "Honestly, I don't think the Democrats want to make a deal". "I think they talk about DACA, but they don't want to help the DACA people".
CBC Chairman Cedric Richmond (D-La.) and House Judiciary Committee Ranking Member Jerrold Nadler (D-N.Y.) said they will "be asking Republican leadership to bring our resolution of censure - which we plan to release next week, after the Martin Luther King, Jr. holiday - up for swift consideration and approval". He also claimed the deal would force the USA to "to take large numbers of people from high crime countries which are doing badly", but did not offer any specifics or evidence.