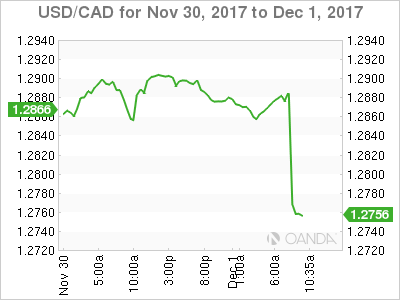 Unemployment was 6.8 per cent in November 2016 and 8.6 per cent in November 2015. Another 2,100 were unemployed last month, according to Statistic Canada's labour force survey. The 3,900 new jobs were offset by an increase of 4,200 people in the local labour force.
The figures are a considerable improvement compared to the same time in 2016, when Sudbury's jobless rate was 7.5 per cent and 83,400 people had jobs.
All in all, Canada's economy has added 441,000 full-time jobs in the past year.
Nationally, the economy created 79,500 net new jobs which resulted in a drop in the unemployment rate to 5.9% from 6.3% in October.
That's the lowest the rate has been since February of 2008, before the global financial crisis hit. Unemployment in the Kootenays was at 7.5 per cent, and at 5.9 per cent in the Cariboo. However, Statistics Canada says that was mostly from less people looking for work, as employment levels held steady from October.
The census data pointed to regional differences in employment rates in 2016, with Prairie provinces (Alberta, Saskatchewan, and Manitoba) boasting above-average numbers consistent with an above-average number of people moving there because of work prospects.
Regionally, Fields said the largest employment sector in the Thompson-Okanagan was healthcare and social services.
In adding 16,000 jobs, primarily in manufacturing and construction, Quebec's unemployment rate fell to 5.4 per cent - the lowest on record since the agency began collecting comparable data in 1976.