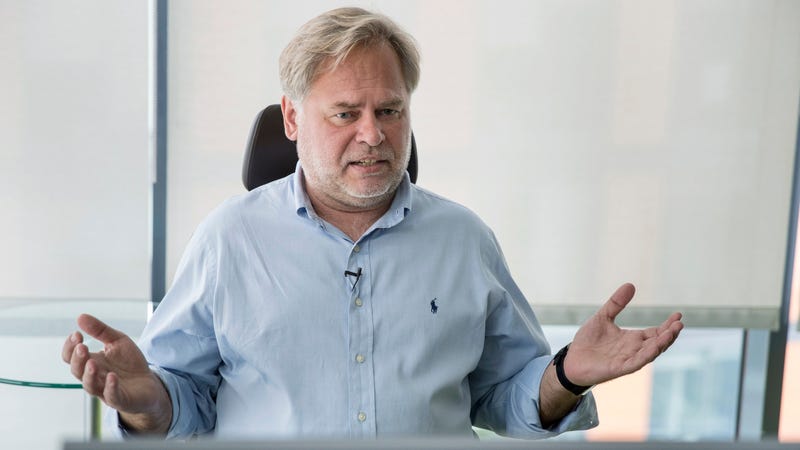 Russian security software company Kaspersky Lab has been having a bad few months amid allegations its signature anti-virus software scans for and identifies files of interest to Russian cyber spies.
In response to the guidance, Barclays Bank said it has stopped offering Kaspersky anti-virus products to customers.
AU Editor's note: Kaspersky Lab reached out to Gizmodo Australia this morning with the following statement.
Ciaran Martin, head of the National Cyber Security Centre (NCSC), said Russian Federation aimed "to target United Kingdom central Government and the UK's critical national infrastructure" and highlighted the "obvious risks around foreign ownership" of firms that produce anti-virus software. Kaspersky Lab fully agrees that supply chain risk management is critical to information security, and therefore, we look forward to continuing our dialogue with the NCSC to develop a framework that can independently verify and provide assurance of the integrity of Kaspersky Lab's products and services.
Kaspersky founder, Eugene Kaspersky, denied any wrongdoing by the company, telling the BBC earlier this week: "It's not true that the Russian state has access to the data".
The guidance quickly caused other problems for Kaspersky's United Kingdom outfit, as British banking giant Barclays has written to customers to advise it's discontinuing an offer of free Kaspersky software for users of its online banking services.
Now, the United Kingdom appears to be warning its own workers to steer clear of Kaspersky.
In a letter to senior civil servants, Martin said that there are "obvious risks around foreign ownership" of security software, describing Russian Federation as a "highly capable cyber threat actor" with a history of using cyberspace for "espionage, disruption and influence operations".
Theresa May said last month that Russian Federation was attempting to "weaponise information" and threaten the worldwide order.
Specifically, the Martin warns that systems containing information classified as "SECRET and above", while some systems containing material classified as Official, should not use products that originated in Russian Federation.
In an accompanying blog post, the center's technical director, Ian Levy explains that while foreign actors do pose a threat to United Kingdom national interests, it's a complicated issue, and that in most instances, systems are weakened by avoidable risks, such as out-of-date software, poor network management, and poor credential management.