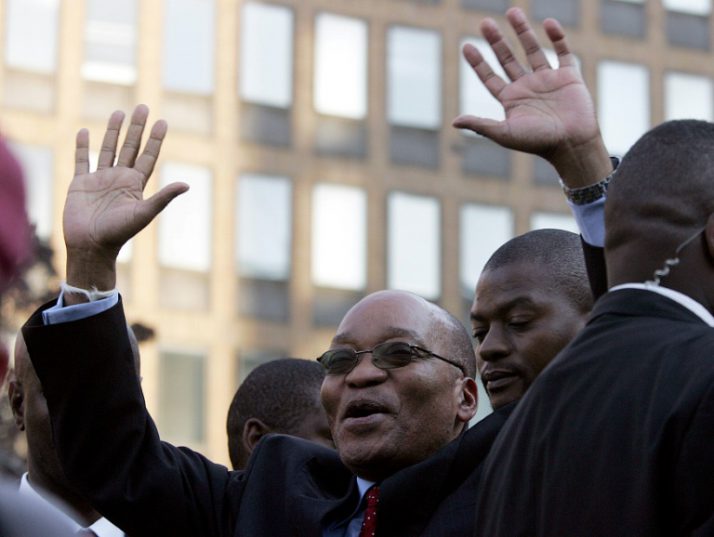 South Africa's deputy president Cyril Ramaphosa has said he believes the woman who accused President Jacob Zuma of rape, triggering an immediate riposte from the presidential office. He said the sex was consensual and the court acquitted him of rape charges in 2006.
"I believe Khwezi. She was brought up with my children".
Ramaphosa made the startling revelations on Thursday night during an interview on Karima Brown's show on Talk Radio 702' saying: "I know how hard and painful it is for a woman to garner up the courage to stand up and say: 'Yes' I was raped'".
The victor of the party race will be well placed to become the country's new president in 2019.
There has been mixed reaction to Ramaphosa's comments about Kuzwayo's rape allegation.
Pushed on whether he believed Kuzwayo's allegations, he said: "I know how hard and painful it is for a woman to garner the courage to stand up and say "Yes I was raped".
Ramaphosa believes South Africa's President Zuma guilty of rape: NewsDay Zimbabwe.
In the radio interview, Ramaphosa praised Kuzwayo's courage for taking the case to court. "It must be one of the most hard decisions that she has to make", he said.
But many on social media have asked why Ramaphosa did not publicly support Kuzwayo when she was alive.
Mentor was promoting her new book No Holy Cows on Thursday, which details her alleged experience of the extent of sexual harassment in the ruling party.
Ms Kuzwayo fled overseas and later died, but the BBC's Andrew Harding says, controversy surrounding the case has lingered.
In spite the acquittal, the trial damaged Zuma's reputation, not least because Khwezi - who died in 2016, was HIV-positive and Zuma told the court that he had taken the precaution of "showering" after unprotected sex.