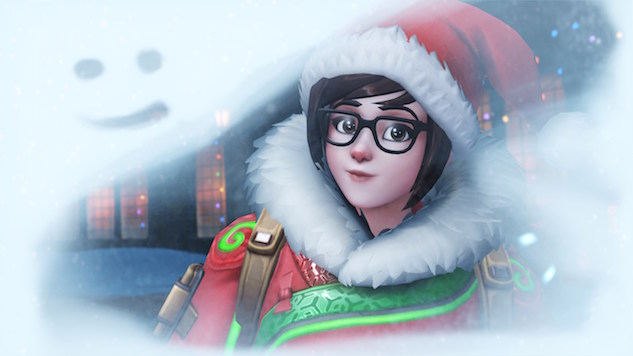 Overwatch lead developer Jeff Kaplan didn't show us any gameplay footage of the event, but his description makes it sound like a very one-sided game of Pac-Man.
Starting on December 12, Overwatch players can revel in some fun-filled, and snowy activities when the Winter Wonderland event returns. Set on the Nepal map, Mei's Yeti Hunt does still focus on characters shooting each other - but there's a twist.
Obviously, there will be new Legendary skins available, but the team won't reveal them all - that would ruin the surprise. "I think it's one of the most gorgeous jobs that our environmental artists have ever done", he says. It will still be playable in Antarctica as well.
Holiday looks for Kings Row and Hanamura will both return, and the Black Forest arena will also be getting a seasonal pass.
The cornerstone of the event will be a new game mode, a kind of "boss fight" that will see five Meis fighting one "Yeti" that's actually a Winston. If he fully charges it up, the Meis will need to do whatever they can to escape.
The person playing as Winston has to run around the map picking up meat to build up his ultimate ability, Primal Rage.
On top of the returning skins, last year's Winter Wonderland game mode, Mei's Snowball Fight, will also be making another appearance. It sounds like a chaotic mode and it will be interesting to see what tricks the Yeti can pull to give himself an advantage against the pack of Meis hunting him down. If Winston dies, the Meis win; if enough of the Meis die, Winston wins. Anyone who's played a 6 vs. 1 game like Evolve will be familiar with the concept.