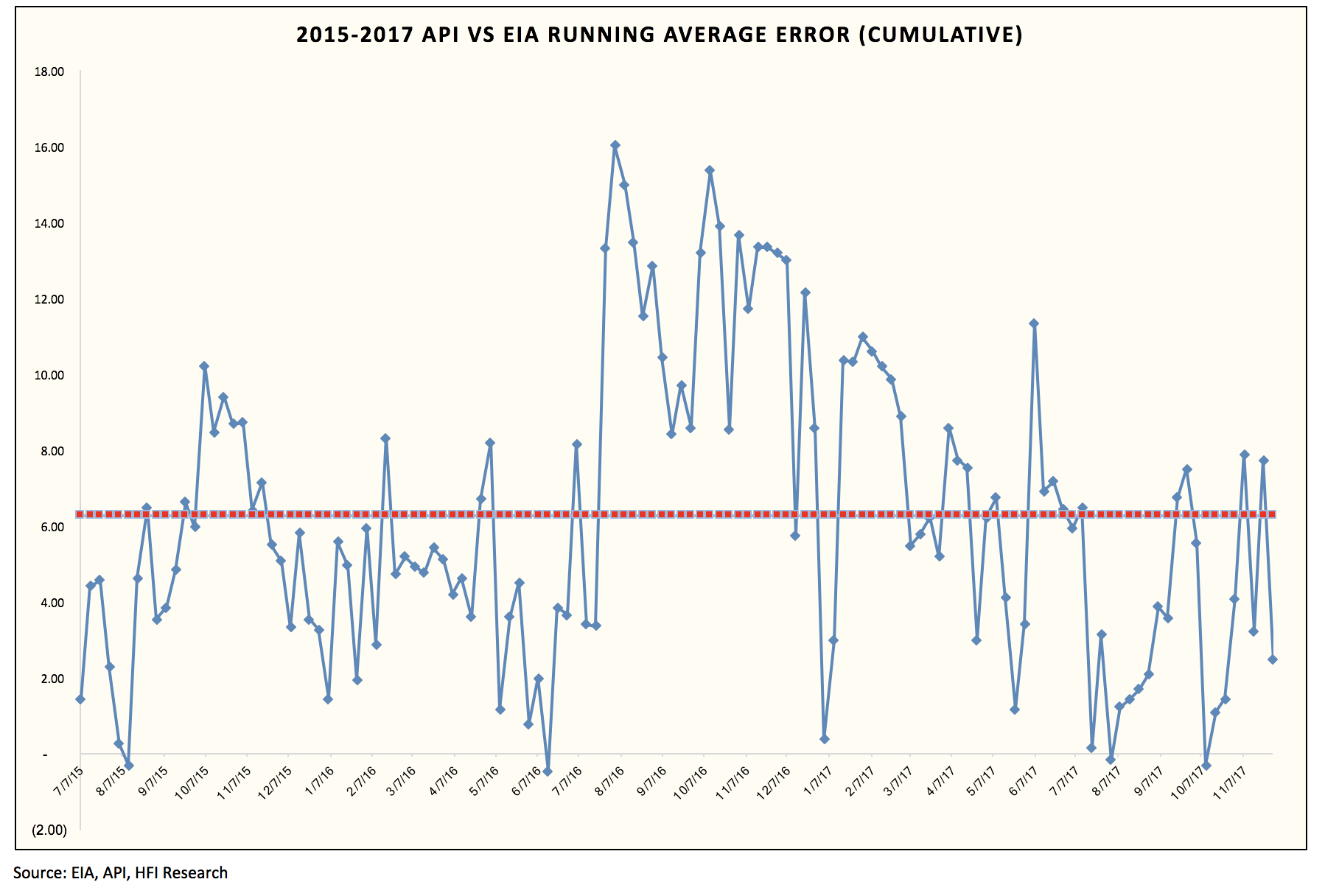 Tuesday evening the American Petroleum Institute (API) reported that crude inventories fell by 5.5 million barrels in the week ending December 1.
US crude stockpiles probably declined by 2.5 million barrels last week, according to the median estimate in a Bloomberg survey before an Energy Information Administration report scheduled to be released on Wednesday. Unprecedented flooding from the Category 4 storm that slammed into the state's coast last week, sending gasoline prices surging as oil refineries shut, may also set a record for rainfall in the contiguous USA, the weather service said Tuesday.
OPEC and 10 major producers outside the cartel, including Russian Federation, agreed Thursday to extend a deal to hold down crude output by almost 2% through the end of next year. Total volume traded was about 31 percent below the 100-day average.
Crude stocks at the Cushing, Oklahoma, delivery hub fell by 2.8 million barrels, EIA said.
Brent crude futures were down $1.28 at $61.55 USA a barrel approaching noon ET Wednesday, after reaching a session high of $62.93 US, while USA crude futures dropped $1.33, or 2.2%, to $56.33 U.S. Initially the efforts had little impact, but prices began to rise in the second half of the year amid higher compliance with the production curbs and stronger global demand. But if prices top their hedged positions, that could push US producers into more drilling. A day later, however, the EIA reported a 3.4-million-barrel draw, more in line with analyst expectations.
Distillate inventories also saw a build this week, rising 4.259-million barrels, against a forecast of a 548,000-barrel build. The global benchmark crude traded at a premium of $5.19 to February WTI.
The United States Oil ETF (NYSEARCA: USO) traded down about 1.5%, at $11.37 in a 52-week range of $8.65 to $12.00.