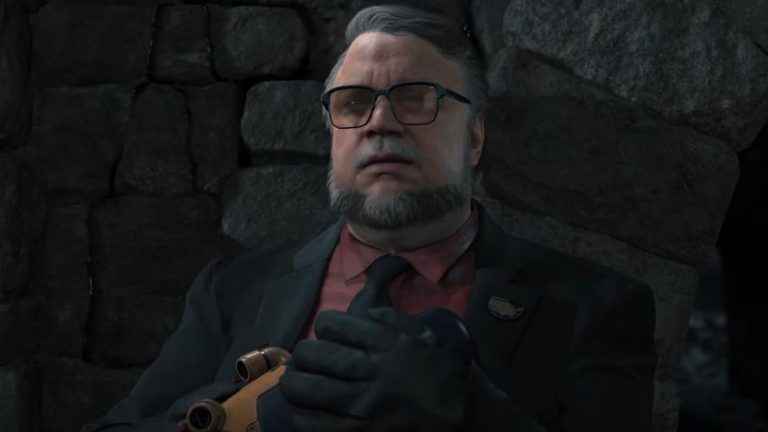 Considering the game was absent this year from both E3 and Paris Games Week, it would seem this is the flawless time for Kojima and del Toro to make some huge reveals about Death Stranding. As it turns out, The Walking Dead's Norman Reedus, who is also portraying the main character in Death Stranding, will be at The Game Awards. Geoff Keighley's annual TGA 2017 showcase will include a number of high-profile celebrities this time, including Justin Roiland, Felicia Day, Andy Serkis, Aisha Tyler, Zachary Levi, and of course Hideo Kojima, Guillermo Del Toro, and Norman Reedus (hey looks like we're getting new Death Stranding info!).
He also happens to be the latest in a series of announcements and teasers that suggest we'll see more of Death Stranding during The Game Awards.
Over the weekend, Kojima and Guillermo del Toro's participation as presenters was announced online. Some fans are even asking Keighley to just spill the beans already and confirm that Mikkelsen is attending to witness the big "Death Stranding" announcement.
Details so far have been scarce, though the ex-Konami legend did make story comparisons to The Great Escape, and we do know that the Death Stranding game engine is the same hardware-pushing engine used in Horizon Zero Dawn.
The Game Awards will air live on Thursday, December 7th, so gamers don't have to wait too much longer to see what it has in store for Death Stranding fans. Kojima himself said this when he spoke with PlayStation Blog early this year.
Geoff Keighley has been shoveling coal into The Game Awards hype train over the past few days, teasing 12 to 14 "world premieres" (the show's fancy name for new trailers). "You won't want to miss it".