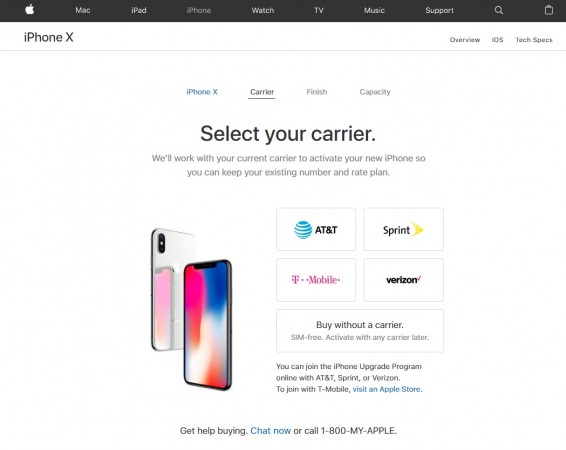 Now, customers can pay full price and activate it with the carrier of their choice.
Over in the United Kingdom the phone has never had to be tied to a carrier when purchased, and the store is now showing a delivery date of December 13 if you buy it today. With a model like this, the owner can swap out their SIM with one from a different carrier and use it on the same phone without worrying about whether it is compatible.
Prior to Monday evening, customers had to choose a wireless carrier in the USA, buying the phone with an AT&T, Sprint, T-Mobile or Verizon SIM.
To get a SIM-free variant of the iPhone X, buyers can head over to Apple's website and choose to make a one-time payment of $999 for the 64GB version or $1,149 for the 256GB version of the phone. The SIM-free iPhone sold on apple.com and at the Apple Store is unlocked. If you chose to skip carrier activation at the time of purchase, you'll need to insert an active SIM card or contact a carrier to set up an account.
As a reminder the new iPhone X comes with a 5.8 inch Super Retina HD display that has a a resolution of 2436 x 1125 pixels.
Online orders for an unlocked iPhone X are delivering on December 13th-about a week out.