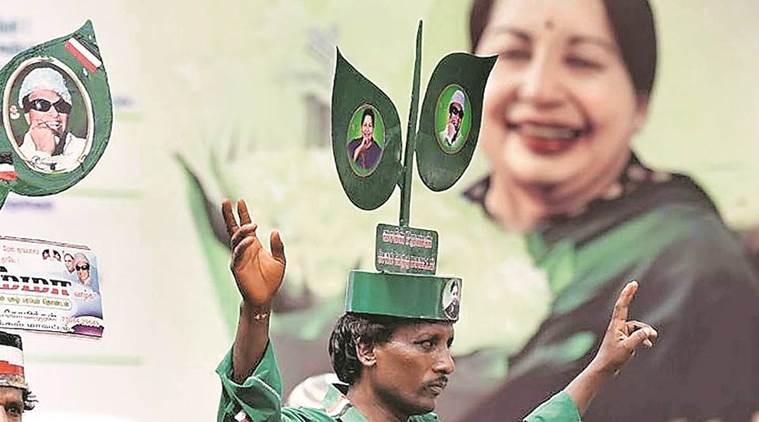 The Election Commission (EC) on Thursday restored the "two leaves" symbol of the ruling AIADMK to the faction led by Tamil Nadu Chief Minister K Palaniswami and Deputy Chief Minister O Panneerselvam.
We're very happy that we have got the symbol again. "Majority of party workers supported us", Palaniswami was quoted as saying by news agency ANI. Find us on Facebook too!
The Election commission had stooped the two-leaves symbol back in March when the warring factions were contesting the R K Nagar by-polls, necessitated by the death of former chief minister J Jayalalithaa. During the hearings, the Sasikala - Dhinakaran party challenged the genuineness of affidavits filed by the OPS-EPS alliance, seeking permission to cross-verify the affiants.
Earlier this month, both the warring factions of the All India Dravida Munnetra Kazhagam (AIADMK) had submitted to the Election Commission their final arguments in writing laying their claim to the party's symbol.
The Madras High Court had given the EC time till October 31 to allocate the symbol to the faction of the party which enjoys majority support.
In April, the poll panel cancelled the bypoll, after Income Tax raids uncovered evidence of massive corruption and bribery.
Later, a large group of legislators led by Chief Minister Edappadi Palaniswami revolted against Sasikala, who is in jail in a graft case, and announced the merger with Panneerselvam faction.
According to sources, the Election Commission has decided that the E Palaniwami-O Panneerselvam merged faction deserves the party symbol.