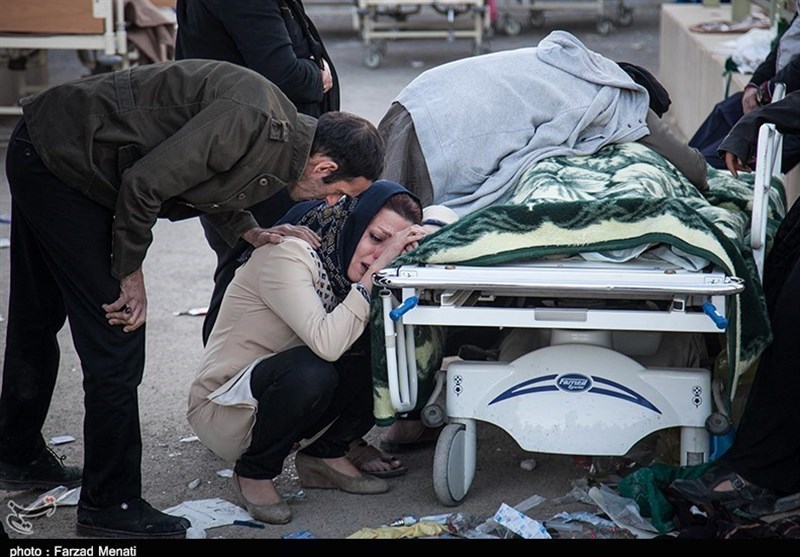 A magnitude 7.3 quake hit western part of Iran along the border with Iraq on Sunday Nov.12, 2017 at 21:48 pm local time, killing at least 328 people and injuring more than 3950 up to now.
Latest figures indicate that nearly 430 people lost their lives in the natural disaster and over 7,000 were injured, PressTV reported.
As part of its rescue and relief operations, the IRGC transferred the field hospital from Isfahan province to Kermanshah.
Kermanshah, an nearly entirely Kurdish province nestled in the Zagros Mountains that run along the border with Iraq, suffered all of Iran's fatalities from the temblor Sunday night that shook 14 of the country's 31 provinces. President Hassan Rouhani is due to visit the region on Tuesday.
The head of the elite Revolutionary Guards, Major General Mohammad Ali Jafari, said the immediate need was for tents, water and food. We need help. We need everything. "The faults and shortcomings in the construction of these buildings should be investigated".
The Iranian Red Crescent said many areas lacked water and electricity and that aid supplies were being hampered by roads blocked by landslides.
In a statement, the Iranian government expressed sympathy with the bereaved families of the victims and declared Tuesday as a day of mourning across the country.
The official IRNA news agency said 30 Red Crescent teams had been sent to the area.
A Tehran cinema said it would donate half of its receipts to relief efforts, and the capital's two football teams said they were sending hundreds of tents and blankets.
Devastating tremors in Iran and Iraq killed more than 70 people.