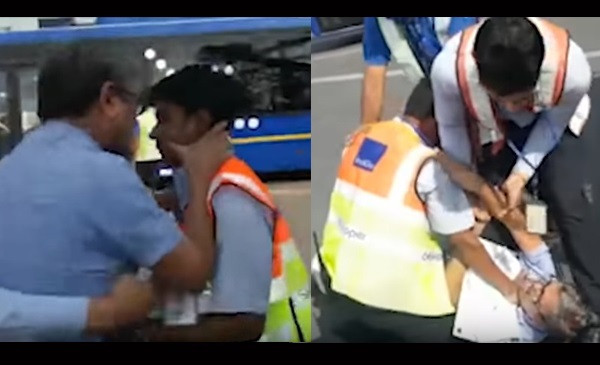 IndiGo on Tuesday moved the Delhi High Court against Delhi International Airport Limited (DIAL) direction to shift its operations from Terminal-1 to Terminal-2 of the airport.
Two days after the incident, the airline on Monday claimed that the mishap happened due to a crack in the floor at the airport, drawing retort from the Airports Authority of India (AAI) which said that the incident happened because of "gross negligence of IndiGo staff".
In the statement issued by Indigo says that on no point of time safety and security of the passengers and crew compromised, It furthers adds "Flight 6E-742 from Vishakhapatnam to Hyderabad hit a wild boar on the runway during take-off". Ltd decision relating to shifting a part of the airline's operations to a new terminal. Go Air has already agreed to shift its entire operations to T2.
On October 29, GoAir shifted its entire operations to T2 for the time till expansion work at T1 is complete.
IndiGo's tussle with DIAL has been going on since August.
The Gurgaon-based airline said it has raised the issue of birds and wildlife endangering the safety of the passengers as well as the flight operations with the Visakhapatnam airport authorities.
"We are still working out a common ground. otherwise the matter is in court".
According to the master plan, the annual passenger handling capacity of T1 will be doubled from 20 million to 40 million and the capacity of T3 from 34 million to 45 million.
The latest incident comes days after IndiGo came under fire and apologised following the surfacing of a video of a passenger being manhandled at the Delhi airport.