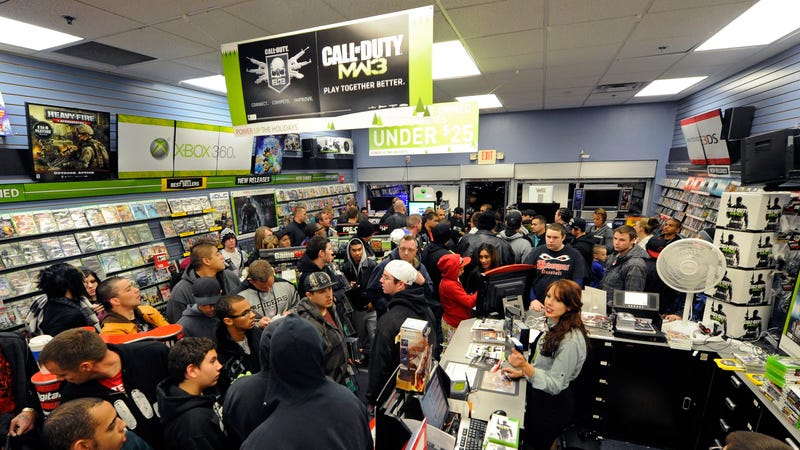 GameStop has reportedly begun rolling out, then abruptly stopped, the PowerPass game rental program it had planned to officially launch on November 19th.
If you were looking forward to becoming one of GameStop's PowerPass subscribers later this month, we have some bad news for you. However, merely days before the service's launch, GameStop has reportedly chose to pause the launch of the unlimited used game rental service.
"We are working through some of the program limitations we have identified to ensure the PowerPass subscription service delivers an exceptional experience for our customers", a spokesperson said in an email. For $60, you can pick up any pre-owned game and return to the store to swap it out for a new one as often as you like for a period of six months. After those six months are up, the last game that you have "out" is yours to keep.
Since then, GameStop itself has confirmed the delay, saying that it has chose to "temporarily pause" the PowerPass service due to "a few program limitations we have identified". According to multiple employees and a spokesperson for GameStop, the heavily anticipated service has hit several snags ahead of its launch, and will now be suspended indefinitely. They've been told to store the material in their backrooms until further notice. Employee speculation centers around GameStop's antiquated point-of-sale system, and specifically that it isn't equipped to handle the mechanics of a game rental service. However, according to the wording in the statement that GameStop provided, it appears that at least some customers have been given early access to the service. It is unclear when the program will return to GameStop for the public, if ever. To sweeten the deal, they can bring home any pre-owned game for free for their troubles.