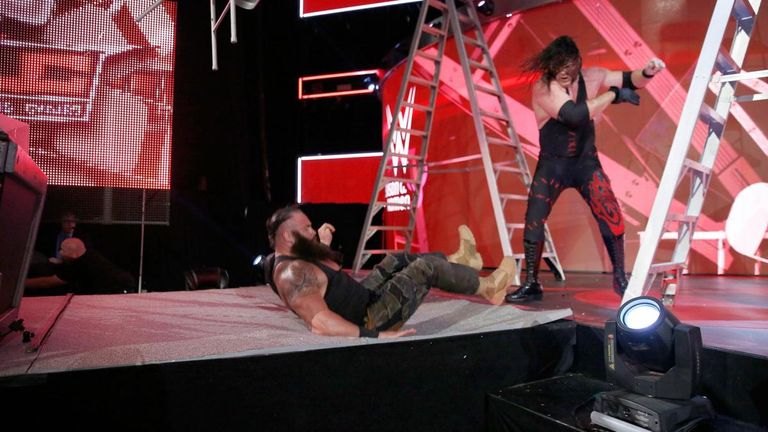 Seth Rollins and Dean Ambrose were attacked and beat up.
Kurt Angle opened the show and announced that Survivor Series, which will take place at the Toyota Center in Houston, Texas on November 19th, would be built around Raw's champions facing SmackDown's champions in what will be non-title matches.
AJ Styles had the match of the night with Finn Balor last night at WWE TLC. He proceeded to announce 4 champion vs champion matches and that there will be 2 elimination matches, one with men and the other with the women.
Paul Heyman came out to accept the challenge. Asuka won the rematch from TLC with an Asuka Lock. Fox ended up winning after she countered the submission, then knocked Banks into Bayley on the apron before rolling Bayley up for the win.
Jason Jordan defeated Elias due to disqualification.
The victor of the match got to be team captain for Team Raw at "Survivor Series". Just as Angle was ready to make his announcement, Shane came through the crowd - Shield style - and he was not alone.
The SmackDown roster heads through the backstage area and assaults everyone in their path, from Titus Worldwide to some Raw intern to The Shield and some of the Raw women's division.
Eventually, Baron Corbin and Rusev were able to get Kurt Angle and brought him down to the ring for Shane. Angle was shown standing in the ring looking shocked as "Raw" went off TV.