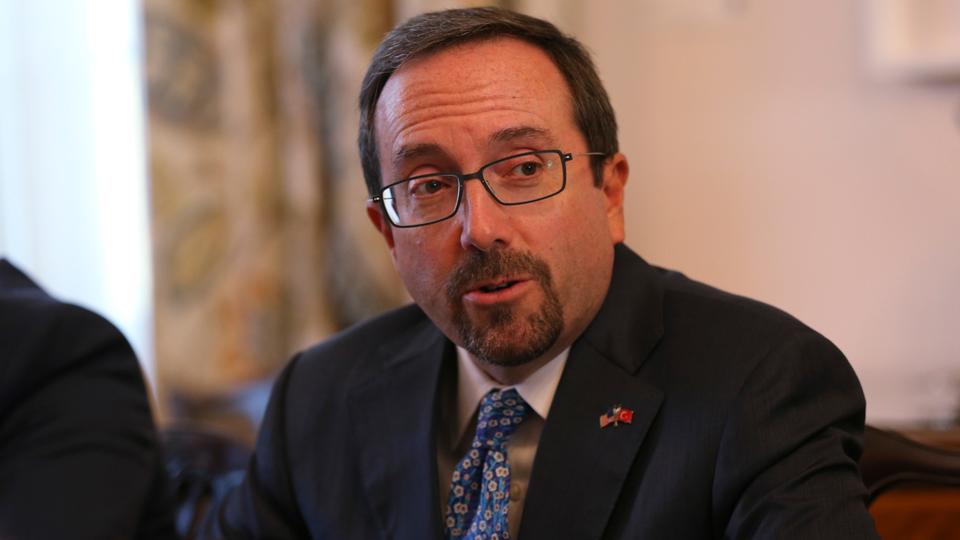 The United States suspended most visa services for Turkish citizens after authorities arrested two Turkish employees at the U.S. Consulate in Istanbul on charges of espionage over the weekend.
Turkey and the US have agreed to work to resolve the diplomatic row between the countries, Deputy Prime Minister Bekir Bozdag said Thursday.
US Secretary of State Rex Tillerson and Turkish Foreign Minister Mevlut Cavusoglu have discussed "mutual visa suspension issue" over phone.
Erdogan warned that Turkish-U.S. ties could be further damaged if U.S. President Donald Trump's administration played a role in the visa decision. Tillerson expressed his "profound concern" about the arrests, the US State Department said in a statement.
"I personally find it odd that high-level US officials did not conduct any means of communication with our foreign minister. Representatives from both sides chose to meet and work together", Bozdag said in an interview with broadcaster Haberturk.
The spat between the two countries was ignited by the recent arrest of Metin Topuz, a Turkish employee at the US consulate in Istanbul, over suspected link to the USA -based Muslim cleric Fethullah Gulen, who is accused by Ankara of being behind a failed coup attempt in July 2016.
Meanwhile, Defense Secretary Jim Mattis said Wednesday that United States and Turkish military forces continue to work well together amid the diplomatic row.
On Tuesday, a Pentagon spokesman said the spat had not affected North Atlantic Treaty Organisation or U.S. military ties with Turkey.