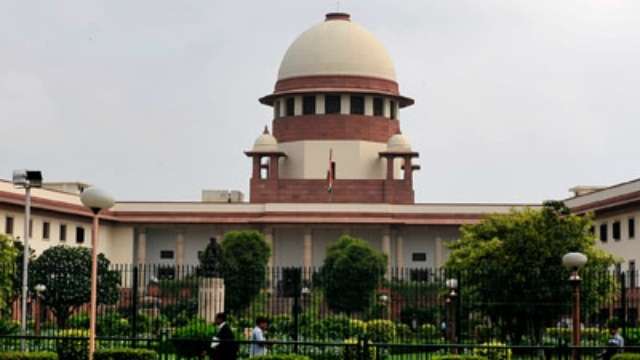 A living will refers to the patient's permission given in advance to authorise doctors to stop life-support treatment to hasten a terminally ill-patient's death. The bench said that it would lay down norms governing how such living wills have to be drawn up, executed and given effect to. Active euthanasia is when a step such as administering a drug is taken to end a person's life, while passive euthanasia is when the person is allowed to die by withholding treatment.
The NGO had prayed for declaring the right to die with dignity as a Fundamental Right and sought a direction to the government to adopt suitable procedures to ensure that those with deteriorating health or the terminally ill should be able to execute a living will and attorney authorisation for termination of life. Relatives or their "next friend", if those suffering from irreversible medical conditions of brain-dead or vegetative state don't have family, can make an intelligent choice on ending the misery and life of such patients.
It would mean allowing the withdrawal of life support from patients in a permanently vegetative state and permitting them to die, but the government said it opposed granting recognition to living will, saying it could be "misused".
The Supreme Court on Wednesday reserved its judgment on "living will" - a concept where a person decides in advance whether he/she wants to be kept on life support in case of a terminal illness.
In a significant statement, the Modi government on Tuesday told the Supreme Court that it had agreed in principle to permit "passive euthanasia".
The Panel will decide whether or not passive euthanasia can be granted to the patient. The court said it will lay down guidelines for drafting living wills and how it can be authenticated. Living wills, if sanctified in law, should come with robust safeguards. This was to resolve the inconsistencies between the Aruna Shanbaug case (which allowed passive euthanasia under certain safeguards), and the Gian Kaur case (which held that the right to life does not include the right to die).
Euthanasia and assisted suicide are acceptable in 10 countries, including the US, Canada, Germany, Switzerland, and Belgium. The court's observation that it would kick in only after a medical board rules that a person's condition is incurable ought to be sufficient reassurance for those concerned about its possible misuse.
After senior advocates Arvind Datar and Sanjay Hegde placed various facets and aspects linking passive euthanasia to living will, advocate Devansh Mohta placed a draft pro forma of a living will or advance directive by a person specifying the medical conditions when s/he should not be provided further artificial life support assistance. If the patient is above 16 years of age, then consent with regard to such a decision has to also be obtained from their parents or major spouse.