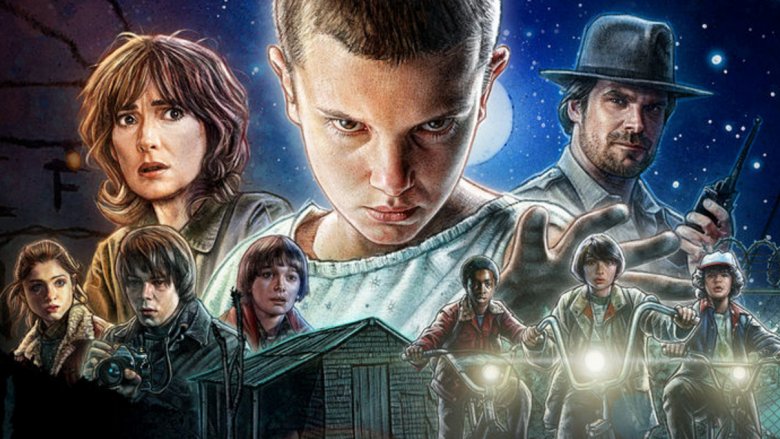 The latest promo for Stranger Things season 2 evokes Friday the 13th and promises a new trailer dropping tomorrow.
The Duffers have the dubbed the new entity the "shadow monster", but who knows?
There are only a few weeks left until Stranger Things drops its second season, so in honour of the ever-nearing premiere date, Netflix chose to give fans a few clues about what's to come via Twitter on Tuesday: season two's episode titles. Now, fans will get the chance to see one final trailer for the show before it returns.
Netflix's Stranger Things season 2 is nearly upon us, though I'm sure for some fans October 27 is still too far away to get excited about just yet. But it isn't just any old teaser: it's in the style of the trailer for 1980's Friday the 13th. The film had been released the prior June. The game plays off themes from 80's styled arcade games but brings a new modern overlay, similar to the show's design.
As for what to expect in the trailer, it's likely we'll meet some of the new characters. No reports on the titles of the remaining episodes having new names have surfaced yet. This was in line with how they replaced most of the season 2 episode titles, which were initially revealed past year, with only "Madmax" and "The Pollywog" remaining unchanged. As Joyce Byers and Jim Hopper's investigation (from Season 1) had hinted at Eleven being Terry's long-lost daughter, this sequence of clips might hint at the possibility that Season 2 will attempt to focus on that connection. Both of those mysteries will continue to have ramifications in the season to come, and there's a good chance Eleven's past and the Upside Down aren't gone for good on the show.
The season 2 soundtrack hits digital shelves October 20 and if you want to take a stab at your own synth experiment, head over to Synthier Things, a website that allows the viewer to manipulate the Stranger Things main theme via a web-browser modulator.