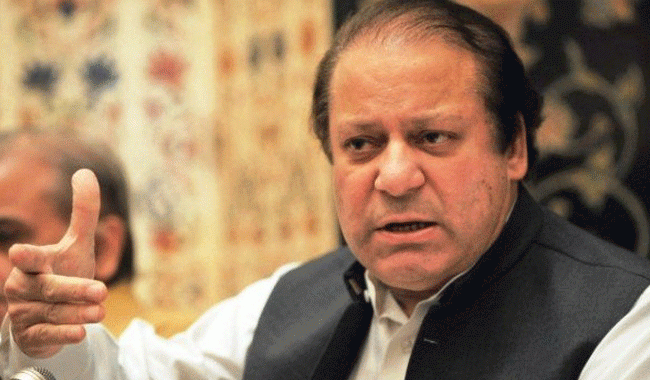 Maryam, while interacting with reporters, expressed concern over the unnecessary hurdles created for lawyers and asked the interior ministry to probe the incident. After the rejection of petition, it is highly likely that Sharif, Maryam and Safdar would be indicted tomorrow during the hearing, unless the court delays it.
An anti-corruption court Friday delayed the indictment of former Prime Minister Nawaz Sharif and his other family members following a clash between police and ruling party supporters in the capital Islamabad, local media reported.
The court also granted bail to Safdar against a surety bond of Rs5 million and ordered his release.
As a result of the ruckus, Judge Bashir chose to end court proceedings for the day and asked both defendants to leave the courtroom and return for the hearing on October 19.
He stated Maryam and he wanted to travel to London to see his mother-in-law Begum Kulsoom Nawaz undergoing treatment for throat cancer.
The court has made a decision to declare Hassan and Hussain fugitives in case they fail to appear before the accountability court within a month.
Judge Bashir left the court room and later announced the postponement of the hearing till October 19.
During the hearing, Sharif's lawyer also presented an application to exempt him from appearing before the court today.
Earlier on Wednesday, the National Accountability Bureau (NAB) posted the order on the main gate of the Sharif family's residences in Jati Umra and Model Town, Lahore.
The court was expected to indict Nawaz Sharif's daughter and son-in-law.
The judge rejected the request of Nawaz Sharif's counsel to adjourn the cases for two weeks so that his client could return from London and appear before it. Maryam criticised the arrest of her husband and said he was taken into custody despite the fact that he had come back to face the case.
Both Maryam and Safdar have been charged by the NAB in one of three corruption cases filed on September 8 against Sharif.
Sharif was re-elected as the president of the ruling Pakistan Muslim League-Nawaz on October 3 and immediately demanded that those who disqualified him should respect the people's mandate and democracy.